1990s Nostalgia Nickelodeon Returns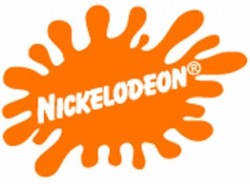 Nickelodeon teen network, TeenNick is going to give you a blast from the past and bring back all of your favorite shows from the 1990s including All That and more. TeenNick will rebroadcast your favorite shows in four-hour blocks from midnight and 4 am.
In response from viewer requests and a massive uprising of Facebook groups dedicated to the old shows, the network is bringing them back under the name "The '90s Are All That."
Fan site, Nickutopia brings us all the information on the rebroadcast of shows:
Aaahh!!! Real Monsters
The Adventures of Pete & Pete
All That
The Amanda Show
Are You Afraid of the Dark?
Catdog
Clarissa Explains it All
Double Dare
Doug
Hey Arnold!
Kenan & Kel
Legends of the Hidden Temple
Nickelodeon GUTS
The Ren & Stimpy Show
Rocket Power
Rocko's Modern Life
Rugrats
Salute Your Shorts
The Secret World Of Alex Mack
I am personally over excited about the upcoming rebroadcast of shows, I grew up watching most of these shows and they tie in to almost anyones childhood who grew up with a TV in the house. I'm over excited about All That, Rugrats, Double Dare and almost every show on the list.
Ask any Generation Y child and they can tell you all about their favorite show of these old Nick shows.
For some reason, Generation Y is the most involved with nostalgia. During the 1990s, Nickelodeon was known by every kid on the block and it was commonality between the kids. Nickelodeon was THE network to watch when we were kids.
http://www.youtube.com/watch?v=P7WZNeGF8aQ
From the start of Facebook, groups have been created for every one of the shows listed above. Generation Y is crazy obsessed with old school, and I'm all for that.
I personally believe that the shows on Nickelodeon were the only quality shows offered, even compared to shows now on the current Nickelodeon network the old ones far out pace those. There's no way to explain it but of memories that it brings to you.
Sure Nickelodeon broadcasted these shows before, but nothing like now, the network is taking on the viewers desire for the nostalgic shows. We can't wait for these shows to appear and you can bet we will stay up till 4am and lose lots of sleep to watch what we still love today.
As a teaser, we included a promo for All That from YouTube.
http://www.youtube.com/watch?v=fVKgu_NyoYQ