Apple iMac, Mac Mini, and iPad Mini Event Recap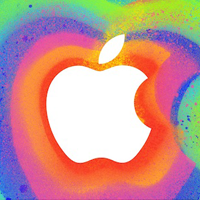 Apple's long awaited event took place today. Apple released a plethora of new products in many categories. While many of these releases were expected, Apple managed to throw in a few surprises.
As usual, Apple kicked off their event with some numbers. They have now sold over five million iPhone 5s, three million new iPods, 200 million devices have been updated to iOS 6, and 300 billion iMessages have now been sent.
A small update has been issued for the iBooks application. This new version features continuous scrolling, social quotes sharing, and iCloud integration.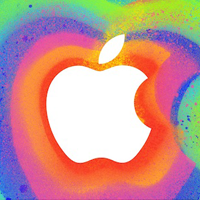 Moving on to some of the more significant releases, a new 13.3″ Retina MacBook Pro was released. The base model of the new MacBook will feature a 2.5GHz i5 CPU, 8GB of RAM, resolution of 2560×1600, and a 128GB SSD. This model will be sold for $1699. The higher-end model will include a 2.9GHz i7 CPU, 256GB SSD and will be sold for $1999.
Next was the Mac mini. As we predicted, Apple released a server version as well as a consumer version. The consumer version will consist of a 2.5GHz i5 CPU which can be upgraded to a 2.3 GHz i7, 4GB of RAM, and a 500GB HDD which can be upgraded to a 1TB HDD. The starting cost of the consumer version will be $599. The server version will consist of the same specifications with the exception of two 1TB HDDs and will ship with OS X server edition.
One of the more impressive announcements from Apple was the announcement of the new iMac. Apple reduced the thickness of the display significantly by eliminating air gaps between the glass and the actual panel of the display. The lack of air gaps leaves the iMac just 5mm thick. The 21.5″ model will ship with a 2.7GHz i5, 1TB HDD, and 8GB of RAM. The 27″ model will include a 2.9GHz i7. For video editors and gamers, Apple implemented Nvidia Kepler graphics. Unfortunately, these are mobile graphics due to the lack of space in the case but still perform very well.
As expected, the iPad Mini was released as well. Apple's new 7.9″ tablet will ship with the dual-core A5 CPU, 5-megapixel iSight camera capable of 1080p video recording, and 802a/b/g/n Wi-Fi. Apple will be selling an LTE version of the iPad Mini as well. The 32GB version will be selling for $429, 64GB for $519, and an extra $130 for LTE capabilities.
And finally, just seven months later, a new iPad has been released. The new iPad has been updated with 802.11a/b/g/n dual-band Wi-Fi, the lightning connector, 720p FaceTime camera, and increased CPU and graphics performance. Apple claims that the new iPad will rival the performance of the iPhone 5. Apparently, the battery life has been decreased due to a new image signal processor. The 16GB Cellular model will sell for $629.
What is your opinion on Apple's new products? Will you be buying any? Let us know in a comment down below.