Apple Releases OS X Lion 10.7.1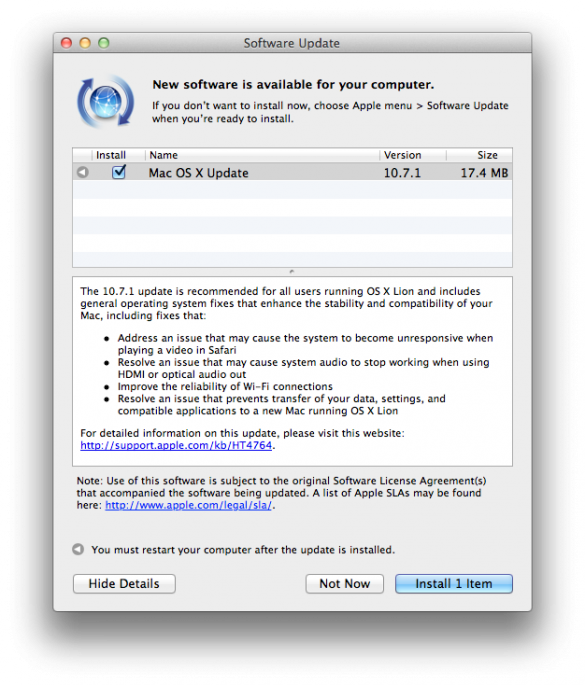 It seems that Apple is releasing an update to Lion this quickly out of the gate with Lion only being released a month earlier. This update fixes some of the smaller issues with the Lion operating system that caused some issues.
As of today, this first update to the Mac OS X Lion system is only a small 17.4MB update as opposed to the larger updates that the company has been known for.
Here's what the update fixes:
The 10.7.1 update is recommended for all users running OS X Lion and includes general operating system fixes that enhance the stability and compatibility of your Mac, including fixes that:
Address an issue that may cause the system to become unresponsive when playing a video in Safari
Resolve an issue that may cause system audio to stop working when using HDMI or optical audio out
Improve the reliability of Wi-Fi connections
Resolve an issue that prevents transfer of your data, settings, and compatible applications to a new Mac running OS X Lion
For detailed information on this update, please visit this website: http://support.apple.com/kb/HT4764.
I'm sure there will be many more updates in the coming months from Apple as they work out the kinks of the new operating system.