Carl Zeiss Targeting DSLR Filmmakers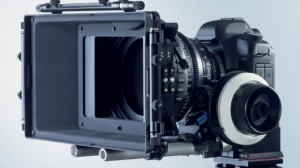 If you've ever learned anything about photography then, you've probably heard the name Carl Zeiss. The famous optics company has popularized its lenses all over the place, from high end DSLRs to numerous point-and-shoots, web cams and now it's looking to put a footprint in digital film making.
Carl Zeiss took time at last week to unveil what it's calling "the world's first set of cine lenses designed especially for HDSLR cameras." The Compact Prime CP.2 lenses, pictured, and the more handheld-friendly Lightweight Zoom LWZ.2, should be compatible Canon EF, Nikon F and Arri PL mounts, which should cover your video-enabled photo-snapper lineup.  Both sets should be available in June, and as for price that is to be announced, but rumors have said that it should be around $4000 per lens.