Facebook Hints At "Awesome" Launch In July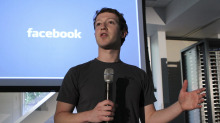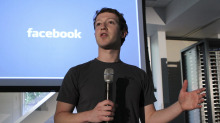 Facebook, the world's biggest social networking website, is set to launch a new feature next week, possibly in the mobile or tablet arena, its CEO said.
Chief Executive and founder Mark Zuckerberg told reporters in a visit to Facebook's Seattle office on Wednesday that the company planned to "launch something awesome" next week.
He said the project had been developed at the 40-person Seattle office, Facebook's only major engineering centre outside of its Palo Alto, California headquarters.
There has been speculation in technology blogs in recent weeks about various mobile products in development at Facebook, including the release of a long-awaited Facebook app for Apple Inc's iPad and a specialized app for photo-sharing on the iPhone.
Facebook's Seattle office has made a mark on the company's mobile efforts, playing a central role in the development of Facebook's unified mobile site, unveiled in March.
A Facebook spokesman declined to provide further details about Zuckerberg's comments.
Facebook, the world's largest Internet social network with more than 500 million users, is increasingly challenging established online companies like Google Inc. and Yahoo Inc. for consumers' time online and for advertising dollars. According to the company, people that use Facebook on mobile devices are twice as active on the service than users on PCs.