Firedrive - Cloud Storage With a Twist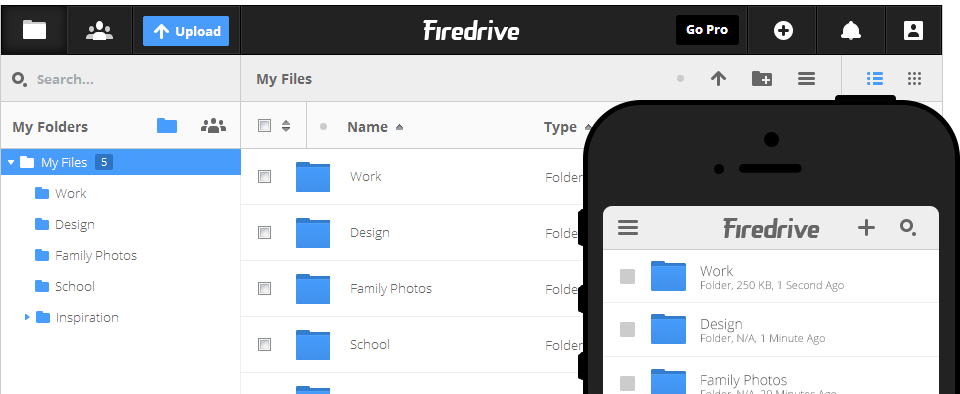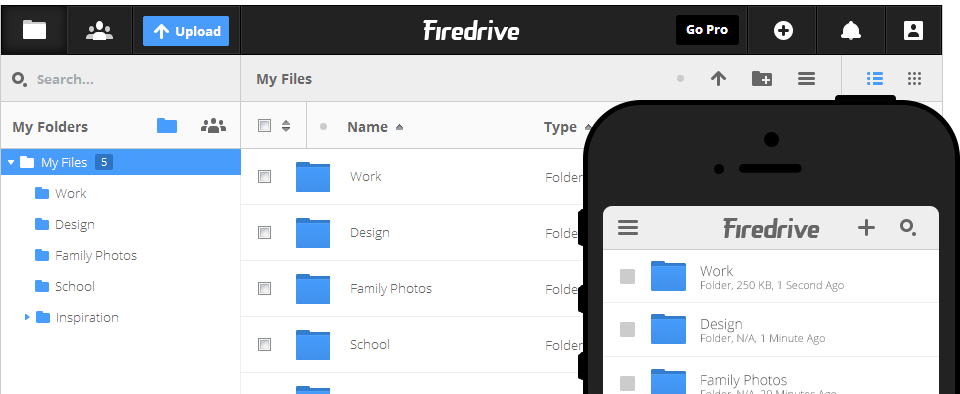 This post brought to you by Firedrive. All opinions are 100% mine.
Cloud storage, most of the most popular providers out there have great service but don't offer a lot of storage space. On the flip side of that, there are also cloud storage providers who offer adaquate service and a lot of storage space. And never the two will meet.
Until now, Firedrive offers a balance between the service that you deserve and enouch storage space to satisfy all of your needs. Their free plan starts at 50GB of storage and works up from there. Wether you just need a lot of storage space to backup your most important files, or you're a business who needs team-based storage for your employees, there is a plan for you.
What puts Firedrive above and beyond other services is its ability to create filedrops. What are filedrops you may ask? It's a way of allowing people to upload files to you. With a simple link or embed code, you can turn a folder in your file drop into something much more.
Don't like web uploaders that other services may offer? Filedrive offers the ability to upload from your favorite FTP client. allowing for faster uploads and to free up your browser for other tasks.
Like any other storage service, your files are completely private until you want them public. And you can make your files available to those you want in a couple of unique ways. Like any other service you can just get a public link that is available for anyone to download at anytime, but if you wanted to be more secure Firedrive has a feature that allows you to create a one-time download link which expires after its used. This protects from unwanted people downloading your files that you're trying to share with your friends. But for those who want to freely share some files with the world, Firedrive allows for public profiles and publishing only your selected files to your public profile to be freely downloaded.
The web interface of Firedrive is nice and clean, a very modern look as opposed to other services out there. The entire interface is drag-and-drop allowing you to easily manage files and organize files within the web interface as you see fit.
There is also a wealth of mobile options for you, enabling you to stay in close contact with your files at the minute that you may need them.
When using the free plan, which offers 50GB of storage all of the features mentioned above. You'll be presented with a selection of ads when attempting to download files. Most of which are popup ads which will present themselfs when you go to hit the download button. While this is mostly frowned upon, the ads presented have not been innapropiate or vulgar in nature, and are only slightly annoying to deal with. But when you compare that to the service and features you're being presented for free, there's certain luxurys that you give up. If you really do hate the ads, for only $2.99 a month those ads will go away plus you'll get upgraded with your storage plan, allowing you for even more storage and completely ad free.
Overall, the measure of features and benifits you get with Filedrive is above and beyond what is offered today. Like any other storage service, it has its ups and downs, its features and benifits, but it's ultimatly up to the user to pick what they want.