Google Announces Closing of Some Services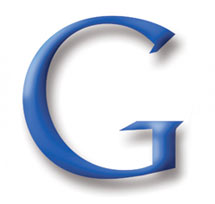 When there is new things coming in, some things have to go. In light of Google's new mapping services, addition to their Google Play Store and many other things, Google has announced they are doing some "spring cleaning" on some of their services. They said that five of their services will cease from Google services in the comming months.
One of Google's biggest closure is iGoogle, a portal service that dates back to 2005. iGoogle used to be people's start pages that allowed users to add gadgets to their portal, customizing their start page. Google said…
With modern apps that run on platforms like Chrome and Android, the need for iGoogle has eroded over time, so we'll be winding it down.
Google said that iGoogle will shut down on August 31, 2013, which is 16 months for users to export their data.
Another service is Google Video. After Google stopped taking video uploads in 2009, it remained to just provide video searches from multiple video hosting service. Now Google is finally removing the service completely. Google said
Google Video users have until August 20 to migrate, delete or download their content. We'll then move all remaining Google Video content to YouTube as private videos that users can access in the YouTube video manager. For more details, please see our post on the YouTube blog.
Also with the recent acquisition of Meebo, Google is killing the Google Talk Chatback, a service that allowed websites to embed a Google Talk widget to engage with visitors. Google said that users who still have the service should switch to the Meebo bar.
For Symbian users, Google said that they are retiring their search app for the Symbian and tell that users should have google.com bookmarked to "make the most of the web-wide improvements [Google] make for search all the time." Also, lastly, Google said that Google Mini will be discontinued in the end of July since…
 its functionality can be better provided by products like Google Search Appliance, Google Site Search and Google Commerce Search. We will of course continue to provide technical support to Mini customers for the duration of their contracts, and will reach out to them shortly with more details.
Though Google is killing some services, it is not the first time Google has done it. Since Larry Page took over as CEO, he has shut down as much as 30 of Google services ever since. Though the service are sparsely used now, it is sad to see the services go.