Google Launches Google+ Games, We Try It Out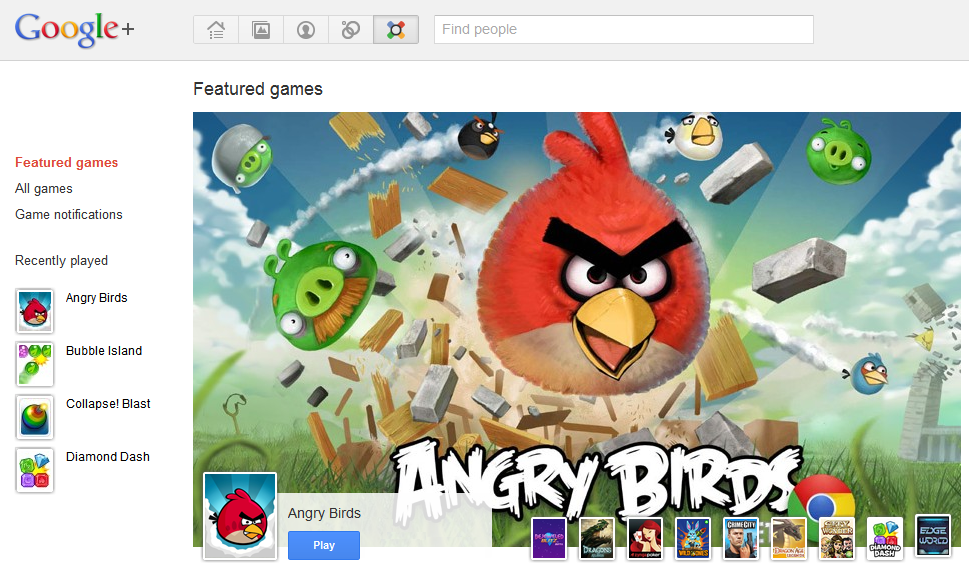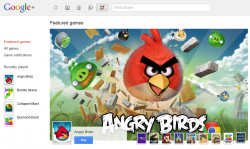 Recently, some Google+ users noticed a new button on the top of their streams, a small icon on top of their stream; showing that a recent rumor saying that Google will launch games is true and has gone live.
Google + began offering games from multiple publishers including Zynga, Rovio and Wooga. Although when Google formally announced the feature on their blog, it mysteriously disappeared. Google responded to the disappearance with saying "Games will be gradually rolling out so you might not see it right away." Currently, there are 13 games (including popular games like Angry Birds, Bubble Island, and Sudoku Puzzles).
Google's senior vise president, Vic Gundotra, has said that the games won't be appearing in everyone's stream.
"That means giving you control over when you see games, how you play them and with whom you share your experiences, Gundotra wrote on Thursday. "Games in Google+ are there when you want them and gone when you don't." Likewise, your scores will only be displayed to people in one of your circles when they themselves are interested in playing games too. "If you're not interested in games, it's easy to ignore them," Gundotra writes. "Your stream will remain focused on conversations with the people you care about."
While trying the new feature, we found some thoughtful ideas. The shoutouts in-game will remain in the games section, meaning that users not interested in what your high score was will not see them in their stream. One of the things I want Google to have is a feature for Angry birds to be able to transfer/share the game data between Google Chrome's Angry Birds App and Google +'s Angry Birds game, with permission; so a user will not have to replay all the levels they already completed.
If you don't have the feature yet, this video will prepare you when the feature is available to you.