Google Launches Groupon Competitor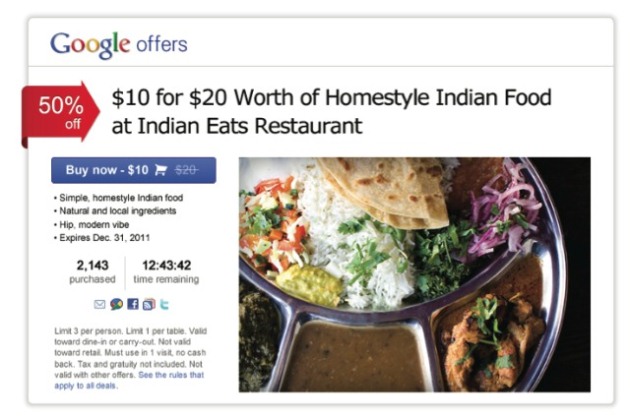 Google has long been in the works to create a Groupon competitor, this long-awaited release of a coupon system has gone live with signup for a beta in the Portland, Oregon area.
Google Offers promises that users will get 50% off or more. If you are a resident of Portland; California's Oakland/East Bay and San Francisco: and New York City's downtown, midtown and uptown you can signup for offers sent directly to you. Portland is the only location that is offering a beta version of Offers. When looking around the site, there are no deals now but soon will be filled with daily deals all around.
This program has been in the works since the start of this year. Google Offers is going to operate much like Groupon and LivingSocial by sending an email to uses with the local deal of the day. Like other services, consumers will have a time frame to react to the coupon, likely 24 hours, before the offer will expire.
Google Offers comes to us after the company tried to acquire Groupon for $6 billion, but got turned down by the company.
The video at the start of this article doesn't really outline the service but offers a memorable tune.