Google Suspends Selling 16GB Nexus 7 Tablets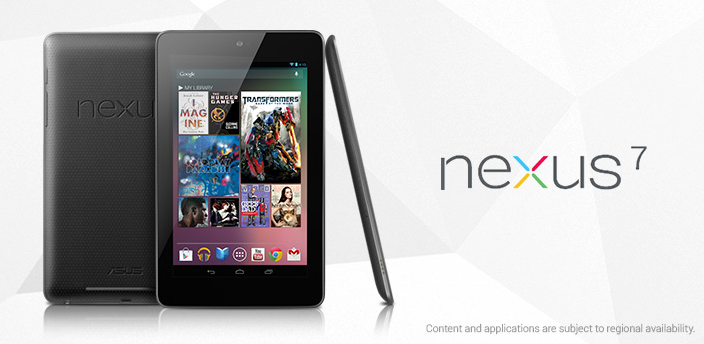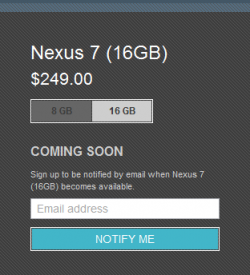 If you were planning on getting a 16GB Nexus 7 tablet, you may have to wait a while. The tablets are so popular currently that Google has to suspend the sales of the devices to catch back up.
The 16GB version of Google's Nexus 7 tablet, $249 in the Google Play Store (in the Shop Devices category), is apparently sold out on Google's own store. As of right now, it says "coming soon" for potential purchasers and has a forum to be notified, by email, when the devices are back in stock in the US and the UK.
This just comes after retailers offering the tables said that they are all sold out on the first day they offered the devices. Retailers like GameStop, Staples, and Sam's Club initially offered the tablet last Friday and, in less than 24 hours, ran out of the stock. The other time that something like this happened was when HP created a fire sale of their failed WebOS tablet and reduced the price of their tablet for under $100.
While the 16GB Nexus 7 are out of stock, the 8GB version are still available to be delivered in 3 – 5 days. This is possibly due to the fact that people are still not sold on the "everything in the cloud" motive. People are willing to pay the extra $50 more for the 16GB tablets, 25% more than the 8GB. Though the 8GB is descent for only accessing things like apps and system files, the 16GB is better suited for accessing all the documents and files the user needs. Though the 8GB sounds like the device is too small for data, there will very likely be hacks for the Micro-USB port to act as a USB On The Go port and connect accessories like a USB flash drive, keyboard, mouse, or card readers with a USB male to MicroUSB female converter.