How To Transfer Google Video To YouTube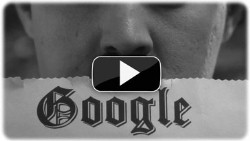 Google Video is shutting down, but we already knew that because Google owns YouTube so they want all content in one place. The frustration with this, is trying to transfer videos from Google Video to YouTube without having to download and reupload the video. Prior to today Google offered no choice of transferring videos to YouTube from Google Video. Well now they are listening.
After the inevitable shut down notice of Google Video last week, all videos on the service will become unviewable after April 29. The company as graciously offered users until May 13 to download their videos before all content is shut down. This biggest problem with this is letting users port their videos over to YouTube to lower the stress of downloading and uploading.
The common question everyone asks, why couldn't Google create a simple way to transfer videos from Google Video to YouTube. This question was heard and answered, now we have just that.
Google made an announcement that it's "working to automatically migrate your Google Videos to YouTube." For the meantime Google added an "Upload Videos to YouTube" selection on the Google Video backend. It makes it easy for users with an account connected to YouTube to easily transfer the videos.
For Google Video users, this email was placed in your inbox about this new feature and was put on the Google Webmasters blog:
Dear Google Video User,

Last week we sent an email letting you know we would be ending playbacks of Google Videos on April 29 and providing instructions on how to download videos currently hosted on the platform. Since then we've received feedback from you about making the migration off of Google Video easier. We work every day to make sure you have a great user experience and should have done better. Based on your feedback, here's what we're doing to fix things.

Google Video users can rest assured that they won't be losing any of their content and we are eliminating the April 29 deadline. We will be working to automatically migrate your Google Videos to YouTube. In the meantime, your videos hosted on Google Video will remain accessible on the web and existing links to Google Videos will remain accessible. If you want to migrate to YouTube now, here's how you do it:

We've created an "Upload Videos to YouTube" option on the Google Video status page. To do this, you'll need to have a YouTube account associated with your Google Video account (you can create one here). Before doing this you should read YouTube's Terms of Use and Copyright Policies. If you choose this option, we'll do our best to ensure your existing Google Video links continue to function.

If you'd prefer to download your videos from Google Video, that option is still available.

As we said nearly two years ago, the team is now focused on tackling the tough challenge of video search. We want to thank the millions of people around the world who have taken the time to create and share videos on Google Video. We hope today's improvements will help ease your transition to another video hosting service.

Thank you for being a Google Video user.

Sincerely,

Mark Dochtermann
Google Video Team
This is a good feature for Google to add into its outdated service. All Google Video users will be pleased not to lose their videos. But, you have to get on it now the service shuts down May 13.