IE Is Now Losing the Browser Wars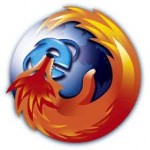 According to data collection site StatCounter, Internet Explorer has now officially gone below the 50% mark in the global share of the Internet browsers.
Looking at the data from StatCounter it shows IE at 51.34% in August 2010 and by the end of September, IE was down to just 49.87%. Looking deeper into the stats IE shows a drop of almost 10% from year to year starting in 2008.
The main factors of IE's downfall is a steady growth from Firefox over the past years and speedy gains by Chrome in recent months.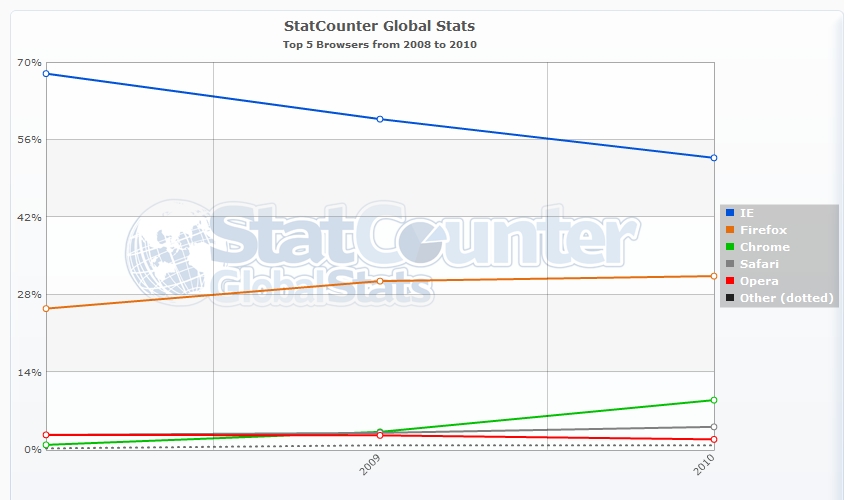 During the downfall of IE sinking to an all time low, Firefox grew by half a percent to 31.5% and Chrome added a full percentage point to the graph.
Microsoft's latest version of the browser, Internet Explorer 9, hardly addresses any of the common issues with the IE, including speed and compliance with current web standards.
Internet Explorer has been in a decline since Firefox's launch in 2004. The speed and standards compliance in IE should have come a long time ago, when consumers first began to realize that Firefox could outperform IE. The IE9 improvements are something to marvel, but have the come too little to late?