Internet Explorer 9 Release Candidate Released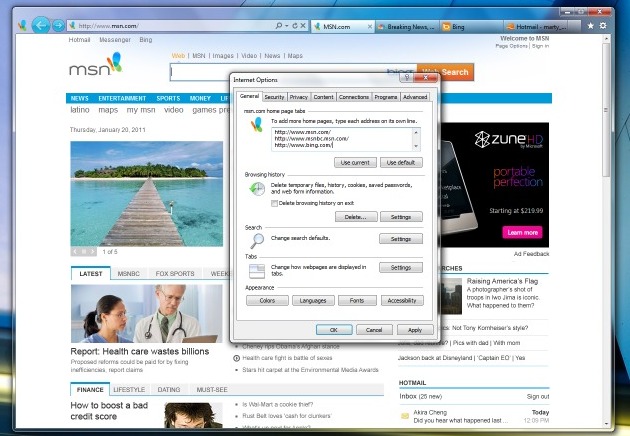 Finally available to the world Internet Explorer 9 release candidate (IE9 RC) still pushes to stay the top browser. Back in September 2010 Microsoft released the IE9 Beta with the notion that they are reinventing the browser. The IE9 Beta updated compatibility with newer web standards like HTML5 and a major overhaul of the user interface in teh browser.
Unlike the beta, IE9 Release Candidate is a ready-to-ship product. There is no more coding left to do, now it is minor bug fixes that may be left over. This is the closest to final product without being the final product.
The new IE9 RC features improved overall browser and JavaScript performance from the betas. Since the first beta Microsoft developers have made more than 2,000 changes to improve system performance. The IE9 JavaScript engine, Chakra has also been named by Microsoft as the fastest engine based on benchmarks.
The talented developers have done some spring cleaning as well, the UI has lost some unnecessary pixels here and there, the frame even being reduced by five pixels since the start of the beta program. Microsoft has taken a note from Google Chrome and now features a "paste and navigate" function for taking the copied link and quickly going to it.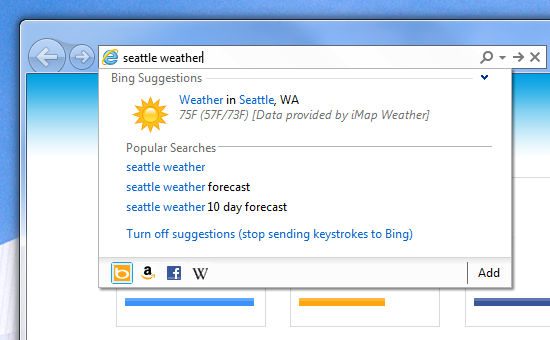 The biggest difference that anyone will notice is the tabs. In the RC they now appear to the right of the search box, but there is also an option to make the tabs on their own row under the address bar. For a multi-task user this will be helpful when they are weeding through content.
To emphasize security and privacy Microsoft built-in a feature for tracking protection for the more security conscious people. The developers also added a more extensive ActiveX filter and SmartScreen malware protection for the IE9 download manager. The security features has been Microsoft's big selling point, boasting very robust and secure security systems built into the browser to keep the user safe.
Try out the release candidate and see how you like it, and let us know in the comments what you think of it.