iPod Turns 10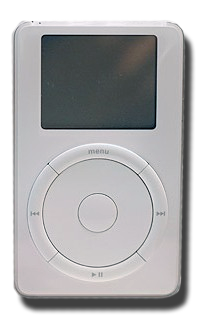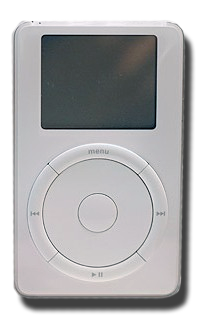 As of this weekend, the device that changed how we listened to our music and watch videos turns 10 years old. Before then, most people listened to their music on CDs.
Steve Jobs launched the portable media player on 23 October, 2001. As of releasing that device, the world fell into the iPod craze. Upon the release of the iPod, it held 5 or 10 GB worth of music, a minimum of about 1,000 songs while a CD player can hold about 20 songs per disc. Since it original launch, the style has evolved over the years.
One of the significant change is the wheel. In its original launch, the iPod had a mechanical scroll wheel with the buttons around the mechanical scroll wheel. The second generation iPod changed from the mechanical scroll wheel to a touch sensitive wheel . The third generation iPod resigned the touch interface and introduced the dock connector. The fourth generation iPod introduced the Click Wheel that is used on most iPods today. When the iPod was introduced, it used only the Firewire connector. After some time, Apple dropped the Firewire support to just charging only, then dropped it completely.
Over the past 10 years, Apple has sold over 300 million iPods around the world. It has also carried the digital music revolution in a way none of its competitors could. Since the iPod was introduced, iTunes has always been the backbone of iPod's success. Since it was introduced, iTunes has sold over 10 billion songs.
As of right now, the iPod has many different models, including the iPod classic, iPod shuffle, iPod nano, and the iPod Touch (not to also mention the iPhone, iPad, and Apple TV that came from the iPod).