Kickstarter To Allow Canadian-Based Projects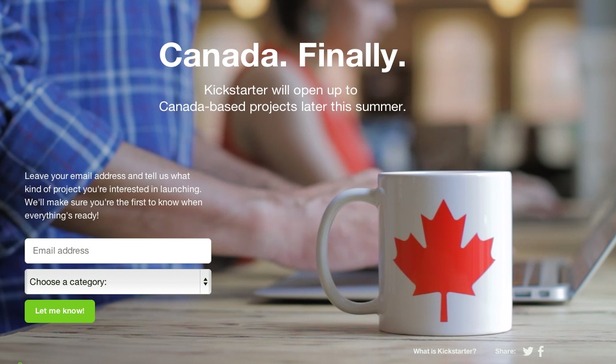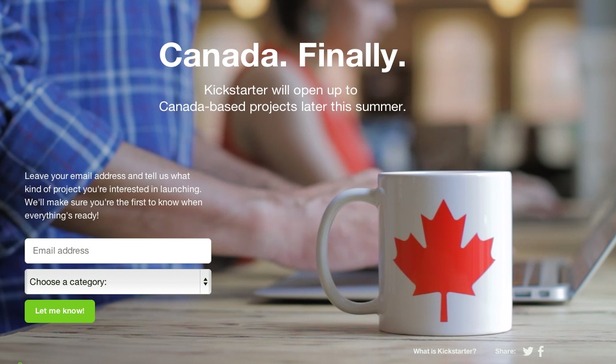 Recently, Kickstarter announced on its Twitter page, that the website is opening up its service to Canadian based projects this summer. This is the second non-US based country to get the crowd-funding service in their country; the first being the United Kingdom. The announcement for the expansion to Canada is a major help for those needing some help with their projects.
Before the announcement, Canadian residents had to either have a bank account in either United States or the United Kingdom to be able to receive funding from supporters. The only alternative that did not require a bank required operated in the available areas was Kickstarter's direct competitor, Indigogo. Even though there is some hurdles to jump over for a Canadian-based project to use Kickstarter, many Canadians still used the service to get funding on their projects.
With the way the company rolled out its expansion to the United Kingdom, we guess that the company will make some tweaks to the site to integrate Canadian projects alongside projects in the United States, but will display the Canadian currency. The rest of the site will likely function the same as the service in other countries.
If you are in Canada and working on a project that needs funding, Kickstarter has created a web page where you can place your email and be notified when the service is rolling out to your country. Expect the service to start taking Canadian-based projects later this summer.
It seems that the company is picking countries based on demand for the service. With the company already making an appearance in the United Kingdom and Canada, which country will be next to get the service?