Microsoft Office 2010 Released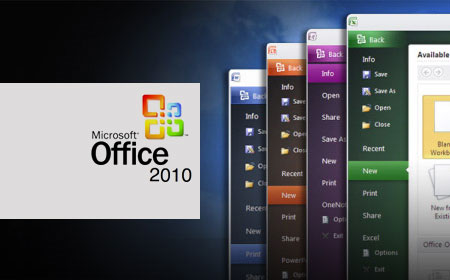 After a long and painful beta testing process, The Microsoft Office team has finally released the long-awaited update to the Microsoft Office Family. Succeding Microsoft Office 2007, the 2010 version has many new featured to look forward to.
Office 2010 includes a number of new features to help improve the applications, among them includes a redesigned menu system, improved inline multimedia editing, real-time collaboration integration, improved security settings and perhaps the long awaited feature and biggest of them all, cloud-based web apps component that aims to compete with Google Docs family.
The online component of Office 2010 includes a web-based versions of the software including Word, PowerPoint, Excel and OneNote. They're promoted as companion apps to their full desktop counterparts, making them less powerful as the standalone services than existing cloud champions Google Docs or Zoho.
Google, however, has already launched the first volley in the coming Office Apps Wars by suggesting Office 2007 users would be better served by "upgrading" to Google Docs instead. Still, with an enormous existing base of business Office users, Microsoft will undoubtedly benefit from its incumbent position in the marketplace.