More iPad 2 Pictures Surface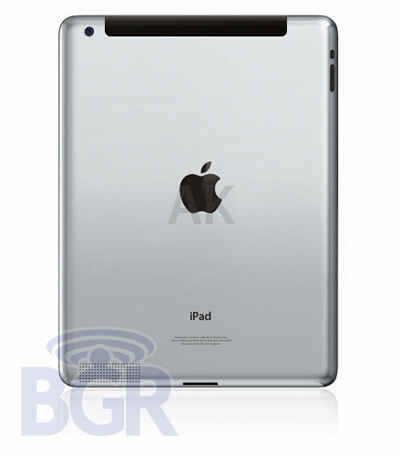 The news site BGR has been sent an image that looks to be an actual picture of the iPad 2 from Apple. The rumors have been a buzz around the iPad 2 lately. Expected sometime this March, Apple is supposed to be refreshing their iPad with what people believe to include a rear and front facing camera, redesigned speaker, flat back with curved edges.
It is highly likely that this is the iPad 2 that Apple will be releasing soon, but the sourced over at BGR say that this is an Apple fan created image and not the real thing.
[BGR]