New MacBook Pros To Have Larger Trackpads And Dedicated SSD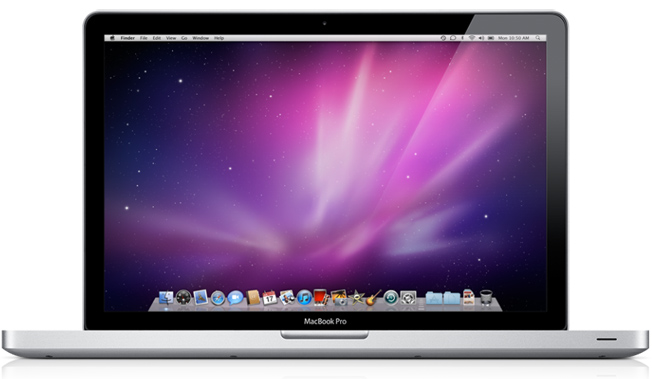 With all signs leading to a MacBook Pro refresh later this week, most likely Thursday, details on the changes may be rather exciting. A new report from BGR claims to have information on the upcoming update and what we might see. The report hints to more than just using Intel's Sandy Bridge processors.
Something Apple has looked into and looks like it will be coming out is a larger trackpad. Like those found on the current models a larger trackpad can help with gestures and multi-finger swipes that Apple has hinted to and made a big part in most of their devices. These gestures are what Apple is making a big focus on, allowing users to cut down on keystrokes and increase the simple gestures to switch applications or go straight to their favorite application.
The report also claims that the newest machines that are coming out will offer a dedicated solid-state drive of 8-16GB to house the Mac OS X system. This would allow for a faster boot-up and performance from the system. Additional internal storage would be made available in either traditional hard drives or solid-state drives.
The next bit of information doesn't quite make sense to us, but we have been told the OS on the laptops will be loaded to a separate (internal) 8-16GB SSD while everything else will remain on the regular hard drive. There will be options for just SSD drives but the base models will feature regular hard disks with the SSD combo for the OS.
These reports about a dedicated hard drive for the system have been heard before back in 2006 when Apple was experimenting with "Turbo Memory" that would add the same type of function to the system to increase overall speed of the programs and computer.
Finally a small detail includes Apple shaving off a half pound from the computer on the MacBook Pro models.