Nook Color Update Turns E-Reader Into Tablet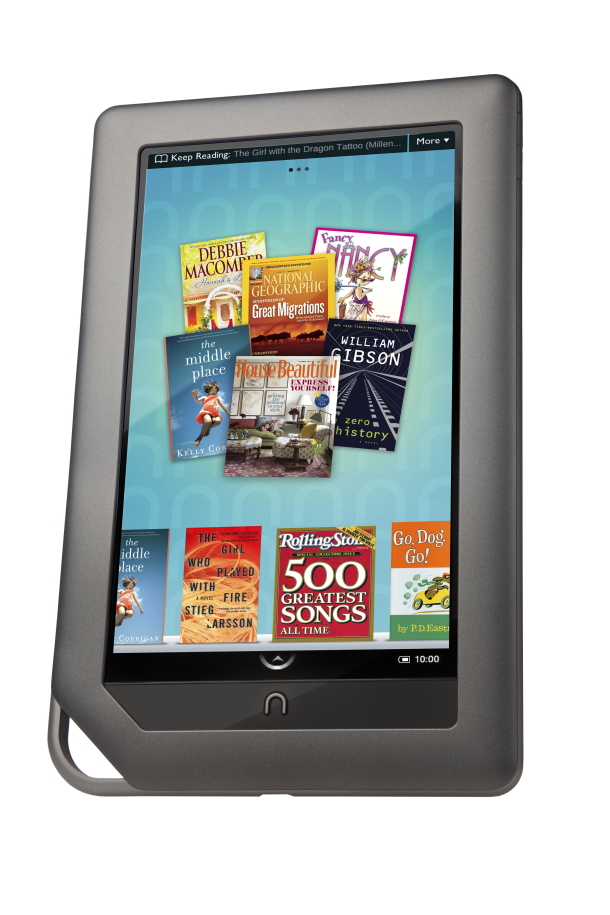 If you've got a Nook Color, be ready for a big update. The update being sent to Nook Color makes the device into real tablet. With the update to Android 2.2 (Froyo), the Nook will be getting a browser with flash support, email and calendar programs, animates page flips, and the big one, apps. Although there will be the support of running apps on the nook, it does not use Google's Android Marketplace, instead it uses its own app shop. To be able to have an app on Barnes and Noble's app store, the apps have to be designed for the Nook Color and Barnes And Noble has to approve each app, requiring every apps to be "suitable" for the Nook Color's reading-centric existence. Currently there is some games, cookbook apps on the Barnes and Noble's app store. They have initially launching with 125 apps available to be downloaded right now with more to come later on.
With the Nook Color becoming a real android tablet, it can be now called one of the cheapest good Android tablet, considering it is only $250.