Samsung Galaxy Camera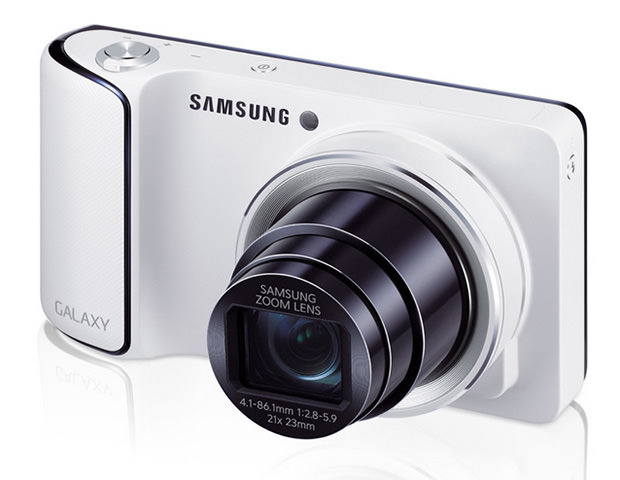 Android has been taking over mobile device all around the world. Though, most of these devices have been mobile phones. It's not everyday that you hear about a camera running Android. Well, at CES 2013, that's just what we found. The Samsung Galaxy Camera is a fully functional Android device that ships with 4.1 Jelly Bean and can be used on a mobile network or on Wi-Fi.
The Galaxy Camera provides users with an eminence amount of control over their images. When in manual mode, the user can modify the aperture, exposure, ISO, and just about any other setting you can think of. One very interesting feature in particular is known as Best Face. This technology will take multiple photos and automatically detect flaws such as closed eyes and will, to the best of its ability, remove the flaw and create a presentable image.