Sony UWP-V6 Wireless Microphone Review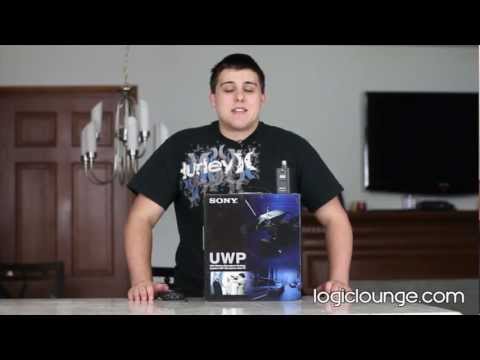 If you do any sort of live audio recording, at events or interviews, check out the full featured Sony UWP-V6 wireless microphone systems. Not only does it come with a wireless lavalier system but also features a plug-on transmitter for handheld microphones.
There are five different version of this Sony wireless system, one comes with just a lavalier, the other just has a handheld microphone, the one I have has a plug-on transmitter with a lavalier microphone, and two others that are rack mounted. I decided to go with the UWP-V6 system because I plan on not only doing single person videos but interviews and that's where the plug-on transmitter comes in.
There are 5 versions:
In the video embedded within this article I am using the UWP-V6 with the lavalier. As you can probably tell the audio is much crisper because the microphone is in an optimal spot as opposed to being only in the built in microphone on the camera.
After using this wireless microphone system for a number of months I'm very happy with the performance and useability of the system. The system has a long battery life of about 10 hours on average for me and features an all metal enclosure so it's tough and rugged.
There are two versions of these systems, that use different TV channels that are currently unoccupied. Both system versions work well and have a nice built in tool to find an open frequency for you to use.
If you do a lot of video recording and are looking to improve the audio, the Sony UWP line is the way to go if you want reliable build quality and the kind of audio quality that you can use professionally.