Tech Theory Live 011: You've Got Retina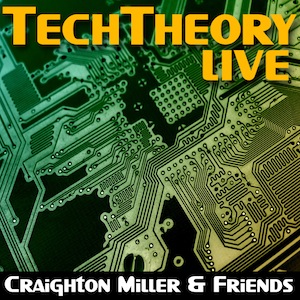 With this week's WWDC 2012 conference underway we talk about the huge announcements from Apple. These announcements include those of a new MacBook Pro with Retina Display and major software updates coming from Apple. Along with all of these Apple updates we take a look at Facebook and how it keeps you secure online by requiring a phone number to verify your account and keep fake accounts down. Lastly we talk about the Xbox 720 and what we could be seeing in the next iteration of the Xbox. All of that and more on this edition of Tech Theory Live!
Tech Theory Live is recorded from a Google+ LIVE Hangout where you can watch us live every Saturday at 5PM PST on Google+ which is hosted by Craighton Miller.
Hosts:
Show Links:
Download MP3 file or watch it below:

[via TechTheoryLive]