Top Gambling Sites Shutdown By The F.B.I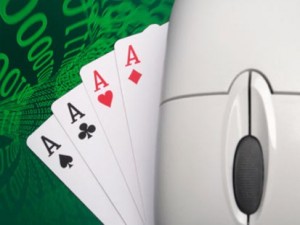 Online gamblers just lost their favorite gambling sites today do to a huge U.S. Government shutdown. The three largest Internet gambling sites that operate within the United States have been taken down by the F.B.I. These sites have been shutdown due to a proceeding that questioned if this type of gambling is legal or not.
According to the Financial Times, federal prosecutors have accused the founders of these three sites including eight others with illegal gambling, bank fraud and money laundering.
The U.S. Government has also filed a $3 billion civil suit to compensate for profits of the illegal gambling operation. Full Tilt Poker, PokerStars and Absolute Poker allegedly hid billions of dollars of gambling payments as online store purchases of items.
Pending further investigation all three sites have been shutdown and a frightening message displayed on the site: The U.S. government has seized the domain names of the three sites, preventing gambling transactions and anything else illegal that they might find.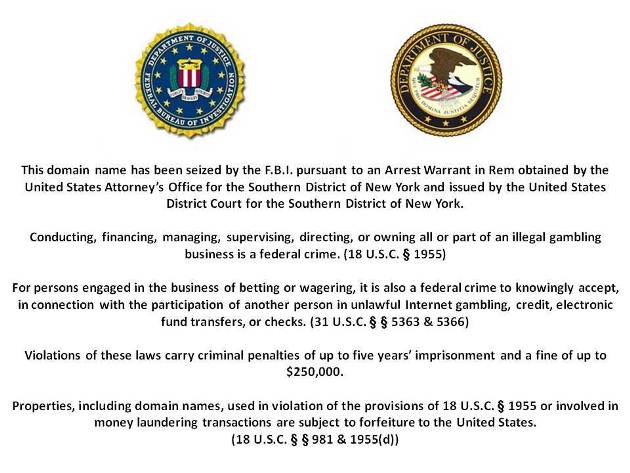 Further in the shut down notice, many banks were unaware that payments that were being processed from these gambling companies were gambling related, due to a 2006 law prohibiting gambling operations from accepting payments in the United States. In addition to the suit, the companies are being accused of using smaller, financially unstable banks to bribe, making business with the banks easier because they were willing the risks when processing gambling funds.
The allegations are the easy part, the tough part is ahead, all three gambling companies are not based in the United States. PokerStars is headquartered in the Isle of Man which is self-governed by the British Crown Dependency in the Irish Sea between Ireland and Great Britain.
It is uncertain now if the Isle of Man will comply with the U.S. extradition requests of these gambling countries.
Will the Isle of Man or other countries where these gambling organizations are based comply with U.S. extradition requests? So far, that's unknown.
The main question these suit is trying to answer, if online gambling a crime or not? On one side the gambling companies think it should be legal, for obvious reasons. On the other gambling is prohibited in the U.S. and only made possible by strict rules.
Now the question for the viewers, should the U.S. be taking down and suing these online gambling sites or is it non of their concern and what is the difference between gambling online and gambling at a casino?