U.S. Government Subpoenas Twitter For Wikileaks Accounts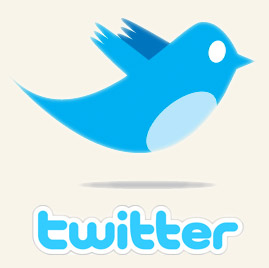 The U.S. government has requested Twitter to hand over private messages related to Wikileaks that come to and from founder Julian Assange and other Wikileaks staffers.
In relation the U.S. governments is also contacting other web services that Julian Assange may have used to have conversations with supporters.
According to a report, Twitter has been subpoenaed by the U.S. government in connection to the ongoing WikiLeaks investigation.
Like most other companies Twitter has a "spy guide"
Twitter, like most web companies, has a "spy guide," documents pertaining to compliance with request from governments and law enforcement into criminal investigations. These requests are supposed to be accompanied by subpoenas or warrants.
According to the guide, "In accordance with our Privacy Policy and Terms of Service, non-public information about Twitter users is not released unless we have received a subpoena, court order or other legal process document." Requests are only valid if send by the law enforcement.
A court order was sent directly to Twitter by the United States Department of Justice on Decemer 14. Within the letter it stated that information held by Twitter was relevant and material to the WikiLeaks investigation.
Twitter was ordered to hand over informations that inculded:
Session times and connection records
Telephone numbers
Credit card information
E-mail and IP addresses
Correspondence and notes of record
The information was to be surrendered from the accounts belonging to Julian Assange, WikiLeakes, PFC. Bradlet Manning, and several other persons of interest including Rop Gongrijp, Jacob Appelbaum and Birgitta Jonsdottir.
Other media companies have these same guidelines and it is suspected that they will get this same subpoena soon.