Windows 8 RTM Released Technet and MSDN Subscribers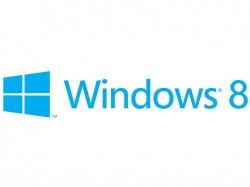 As we are getting closer to the official launch of Windows 8, Microsoft is giving the final version to more and more people. Recently, Microsoft has released the final version of Windows 8 to MSDN and TechNet Subscribers, known as the Release to Manufacturing (RTM) version; the same version that is shipped to the thousands of computer available to be sold on October 26. The main difference between the RTM and Release Preview is a few cosmetic and under-the-hood tweaks.
In relation to the release of Windows 8 to Technet and MSDN subscribers, Microsoft has launched the final version of the Windows Store today, allowing more developers to submit apps. Microsoft is hoping that the early opening will help the store get more apps in preparation for the official release of Windows 8. Though recent reports say that Microsoft is automatically rejecting any app that has he "Metro" in the name of the app; possibly due to a copyright issue in Germany.
Additionally volume licence and Action Pack customers should be able to get the RTM build in the next few weeks, ahead of the official October 26 official release date. MSDN and TechNet subscribers should be able to download the operating system on their respective download sites. Even though only a few people are MSDN or TechNet subscribers, Microsoft has also made available a 90-day trial evaluation of Windows 8 Enterprise for developers and can be downloaded at Microsoft's download page, though it is not really meant for consumers; though there is nothing stopping you.