Zynga Buys Social Browser Flock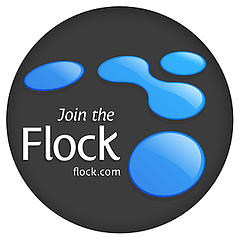 Zynga, the creator of FarmVille and CityVille, byuys social browser Flock. This is just another addition to Zynga's acquisitions over the last seven months with eight acquisitions.
Flock was introduced in 2005, and incorporates statues from Twitter, Facebook and LinkedIn right in the side bar of the browser. It also shares many features, including "Social Search" and link-sharing, right in the browser for easy sharing. The terms of the deal are not yet disclosed but the newly acquired team will integrate with Zynga's San Francisco team.
With this acquisition, Zynga wants to see a further spread in social games. Zynga is the creator of many very popular games, including FarmVille, CitiVille and Mafia Wars, boasts that with more than 215 million monthly active users this acquisition will be a big hit for them. Since May of 2010 Zynga has acquired XPD, Challenge Games, Unoh Games, Conduit Labs, Dextrose AG, Bonfire Studios and Newtoy.
We predict that Flock will get integration with most of their games into the browser and further increase their social gaming presence on the web.