15 Programs You Can't Live Without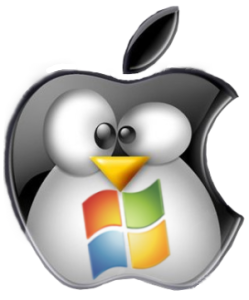 A common question for computer users is, "what programs do i need for my computer?"  Our talented computer scientists have come up with the Top 15 programs that are recommended for any computer user. Now granted that most of these applications are made for Windows, you are able to find just about all these applications for Mac or Linux.
Pidgin – Great client for Instant Messaging, IRC, and many other social media protocols. It has a wide range of plug-ins that are very useful, also.
Foxit Reader – A very nice PDF viewer, presenter. Has many features such as drawing, highlighting and many others.
VLC Player – Great open source, cross platform media player. Many useful features, and a wide support range for video and audio formats.
Microsoft Security Essentials – One of the best free Anti-Virus software from Microsoft. Has great detection rates, really nice interface, etc.
WOT – WOT is a great program for your web browser, such as Google Chrome, or Firefox. It tells you whether the site you want to visit, and links that are displayed are safe or not.
GIMP – GIMP is a awesome open source, photo editor. Can't get any easier then GIMP, with it's simple user interface, many features, and easy to learn interface.
Paint.net – Paint.net is a great successor to Windows Paint, and offers many more features and a better interface. One of the most powerful free image editors around.
TrueCrypt – TrueCrypt is a program to encrypt files, or whole hard-drives, has many features, and a great interface.
MalwareBytes AntiMalware – One of the most powerful Anti-Malware programs out there, and it's free! MBAM has great detection rates, and a great user interface, as well.
LastPass – LastPass is a great password manager, and has many great features, and a easy to learn interface. Offers safe ways to manage your passwords.
OpenOffice.org – If you're looking for a free alternative for Microsoft Office, this is what to get, it's cross platform works with Windows, Linux and Mac OS X.   One of the best programs I've ever used. Great user interface, and really nice features.
LightScreen – LightScreen is my favorite screen capture, has a great interface and easy to learn, and many useful features.
SongBird – SongBird is an amazing media players, offers many great features and plugins, can sync with most audio devices. My all time favorite audio players.
mIRC – Many people would say that mIRC is the best IRC client you can have, has a great interface, easy scripting functionality.
Skype – Skype is a must have program. Â It offers many features like voice, video, and text chat. Â And, if you're on a computer and you call a computer, it's free!