26 Viacom Channels Go Dark For DirecTV Customers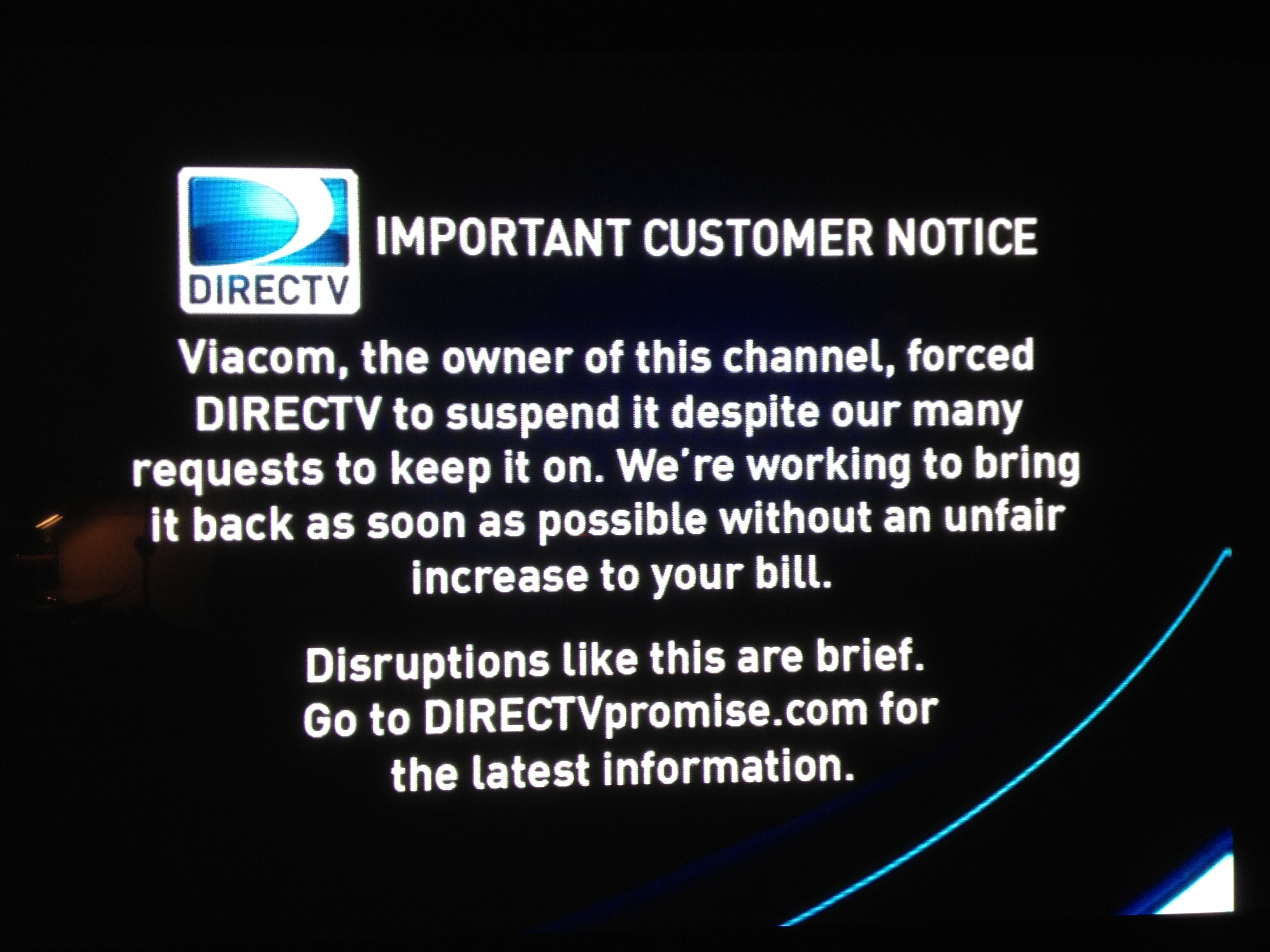 Recently, if you are a DirecTV customer, DirecTV pulled 26 of Viacom's owned channels. This includes MTV, Comedy Central, and Nickelodeon. The blackout of 26 Viacom channels was due to Viacom wanting a 30% bump in royalties for the channel, DirecTV claims, costing $1 billion in total. When DirecTV claimed that the royalties was too high, Viacom cut much of DirecTV's service midnight on Wednesday.
In the past few weeks, DirecTV created a webpage on their website to promote their "DirecTV Promise" saying that the increase from Viacom is absurd and force their customers to pay more for the channels. After DirecTV published the page, Viacom attacked back with their own webpage, saying that the satellite provider "dropped Viacom's channels before our midnight deadline." Viacom has said that they "proposed a fair deal that amounted to an increase of only a couple of pennies per day, per subscriber," and that "DirecTV refused to engage in meaningful conversation." DirecTV responded saying that
"Viacom took these channels away from DIRECTV viewers." The company added that Viacom had "knowingly put our customers in the unreasonable position of either accepting their extravagant financial demands. We feel our customers should not have to pay more for these networks than the customers of any other TV provider. We reiterated this to Viacom today and have not heard back from them,"
While the fight over royalties for the channels are still happening, the customers untimely are the one who is attacked the most. Lets just hope that the issue will be resolved as soon as possible, hopefully a week or less.