Angry Birds Coming To Facebook Soon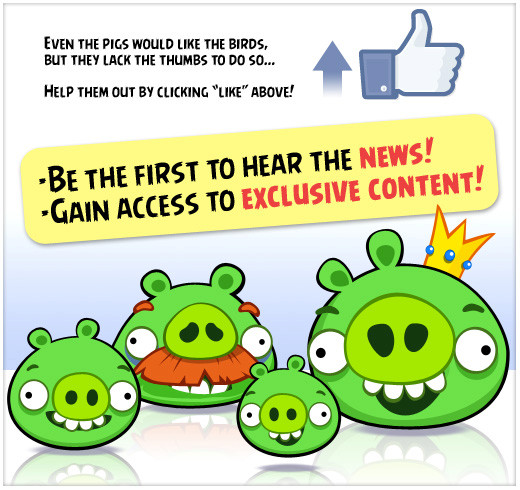 The massively popular game maker Rovio announced today that the world-famous Angry Birds game will be coming to Facebook. The special version made for the social networking site should be released within a month in time for spring break. Rovio was secretive on the specifications of the game but explained in the release the pigs in the game will have a more prominent role in the upcoming Facebook version.
In conjunction with with this release of Angry Birds the game is said to tie-in with the upcoming movie Rio, which hits the movie screens April 15th. Again, no information on the Rio tie-in but you can "like" Angry Birds on Facebook and they will update you when the both special versions of the game are released.
More hours are going to be lost playing two more upcoming versions of Facebook. With no limit to how many seasons and game tie-ins Revio can have, you can bet as soon as you get done with one version another will pop up ready for you to destroy more pigs.