Anonymous Responds To Sony Hacking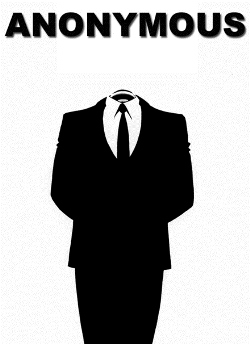 Last month we learned about the PS3 network being hacked and sensitive information stolen. The finger was quick to point at the massive organization known as Anonymous because of a legal battle against someone who found the inner workings of the PS3 system. Anonymous is synonymous in the hacker world as the leader of action against an obvious situation that is going the wrong way.
The group Anonymous is a secretive organization that works to get the word out in some unethical ways. Their radical actions are to blame for some of the biggest online upsets, the one in question refers to Operation Sony. This project lead by the Anonymous group was announced with intent to attack Sony in response to the lawsuit against George Hotz, who jailbroke the PS3. This was triggered by Sony's acquisition of IP addresses that visited George Hortz's blog. Anonymous claims this to be offensive against free speech and internet freedom. Although Anonymous admitted responsibility to subsequent attacks on the Sony websites, they have released in a statement today that it had nothing to do with the hacking of the Sony gaming console or entertainment network.
At the end of April 2011, hackers criminally breached the PlayStation Network and stole personal information from servers, such as credit card and personal addresses. No group has come forward claiming the attacks and stealing of information, but with Operation Sony under way the tech community has chosen to point the finger at Anonymous because of the attempt to attack the Sony website. The group has kept quite about this whole ordeal since it started last month and has not claimed anything.
In the below letter released from the group, it has denied all allegations that it had breached the Sony servers and stolen information. They make specific points in the letter, their first one being, "Anonymous has never been known to have engaged in credit card theft." They hold true to this, in recent operations the group has never stolen this personal information. Most may be quick to point that Anonymous has hacked financial institutions, but they have never stolen any information.
Everything is explained in the letter below that was obtained (click below for bigger image):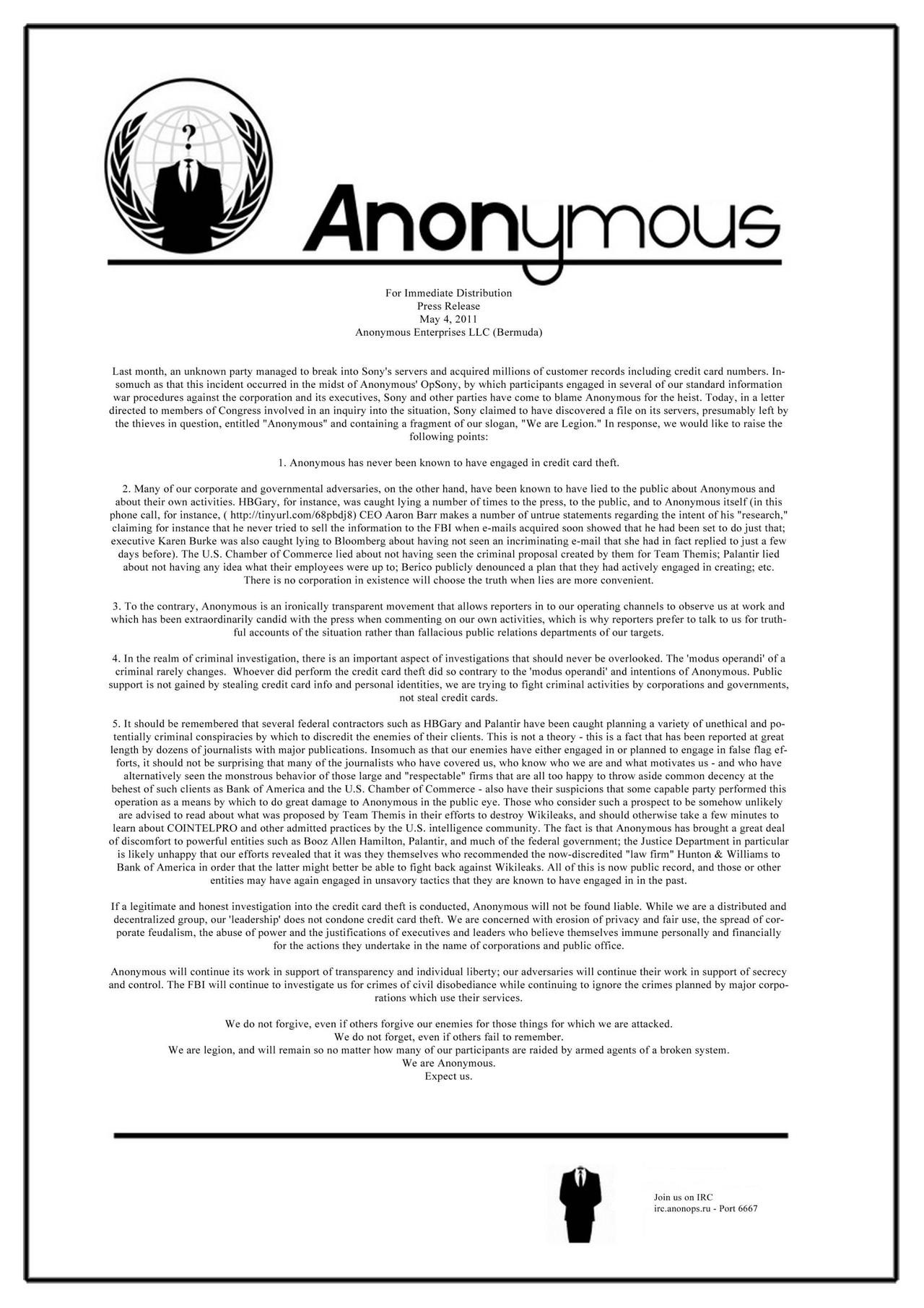 ---
Related Posts: