AOL Acquires Huffington Post for $315M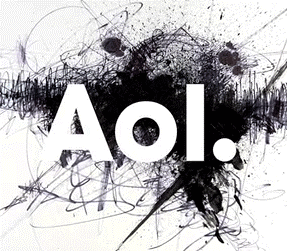 AOL has done it again, they've acquired The Huffington Post for $315 million, it's biggest action since the company became independent back in 2009. According to AOL CEO Tim Armstrong, ""The acquisition of The Huffington Post will create a next-generation American media company with global reach that combines content, community, and social experiences for consumers."
According to The New York Times the deal is worth $300 million in cash and $15 million in stock. This new media conglomerate will now include The Huffington Post, TechCrunch and Engadget.
As the deal is still being digested, The Huffington Post's co-founder Arianna Huffington will take the position as president editor-in-chief of ALL of AOL's content. She will not only run The Huffington Post, but will lead all of AOL's news sites. All of this will be known as the Huffington Post Media Group.
Strangly, as part of The Huffington Post Media Group, they will also be incharge of AOL Music, Engadget, TechCrunch, AutoBlog and MapQuest.
This aquasion is also stirring up some rough waters with the CEO Eric Hippeau deciding to leave The Huffington Post after the aquasion is finished.
Arianna Huffington seems very happy about the whole deal, "by combining HuffPost with AOL's network of sites, thriving video initiative, local focus, and international reach, we know we'll be creating a company that can have an enormous impact, reaching a global audience on every imaginable platform."
AOL's focus is growing greatly on media news, all sites now combined show 117 million unique visitors a month in the U.S. with over 270 million worldwide.
This "next-generation American media company" scares me personally. AOL now controls three huge widely popular media news sources. It hasn't happened yet, but I foresee AOL taking a new direction with these media companies and censoring the media that they produce being bias and one-sided. This is going to be exactly like the railroad domination in late 1800s, one company own the majority of what your looking for.
Only time will tell what is going to happen to AOL, hopefully I don't start to get free internet emails from AOL anytime soon.