App.net Gets Successful Funding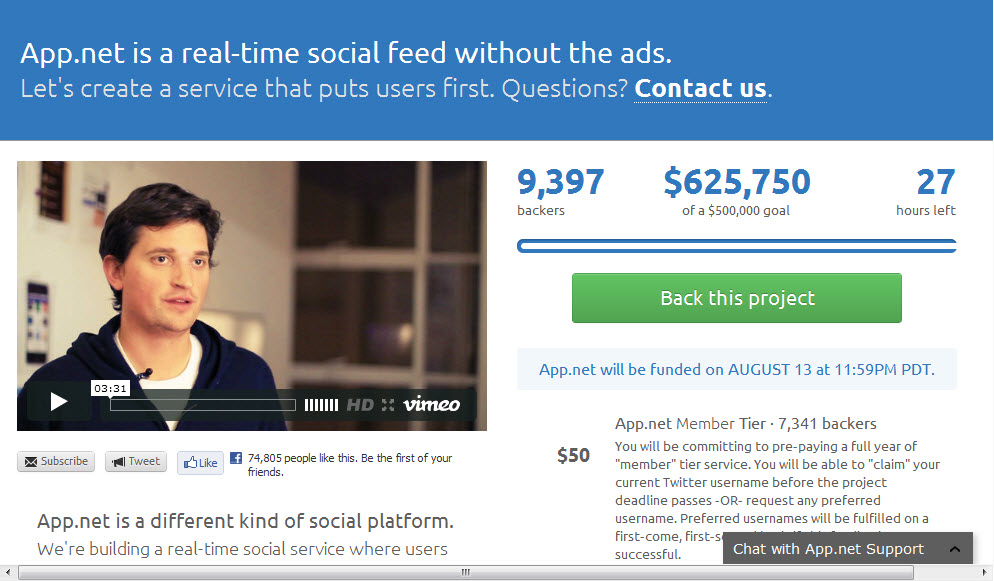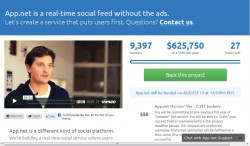 App.net, an attempt by Dalton Caldwell to build a new kind of social network, has reached its funding. Within 38 hours till the deadline reached set on Monday, August 13th, the service reached its requested funding of five hundred thousand dollars on Kickstarter from 7,373 backers.
On the kickstarter page, Dalton Caldwell said that App.net is his attempt to build a real-time social service where advertisers do not come first, users and developers come first. He says that his team believes that "advertising-supported social services are so consistently and inextricably at odds with the interests of users and developers that something must be done." He feels that ads ruin the user experience and said that by not allowing but charging the developers, consumers could use the site and find apps they want to get. He said that their team has spent the last nine years developing various social services, developer platforms and mobile applications. One recent service was a music streaming service called iMeem that was sold to MySpace in 2009.
The service has three different tier of service ranging from $50 to $1000 dollars and range from a simple user account to developer toolchain and API key generation to all developer tier access tool.
Upon recent weeks, it seems like the funding was not going to be there, but some late bakers help reached the funding goal. Upon reaching the $500,000 funding, Caldwell tweeted "We did it,". The service is also to be in some service, but in its early alpha form. The service resembles a stripped down form of twitter, though the service's focus is directed to mobile apps discovery and creation. You can check it out at app.net.