Apple And HTC Settle All Outstanding Litigation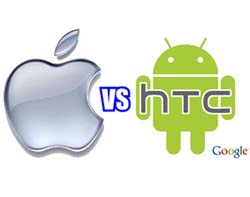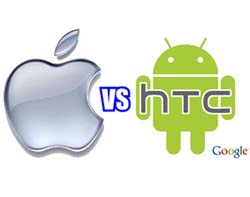 A major smartphone patent dispute has come to a close as Apple and HTC have announced a settlement. The deal consists of a ten-year license agreement and dismissal of all legal disputes between the two companies around the world. Financial terms have not been disclosed.
The text of the release, available on Apple's website, can be seen below:
HTC and Apple® have reached a global settlement that includes the dismissal of all current lawsuits and a ten-year license agreement. The license extends to current and future patents held by both parties. The terms of the settlement are confidential.

"HTC is pleased to have resolved its dispute with Apple, so HTC can focus on innovation instead of litigation," said Peter Chou, CEO of HTC.

"We are glad to have reached a settlement with HTC," said Tim Cook, CEO of Apple. "We will continue to stay laser focused on product innovation."
The settlement will save both companies a lot of money in legal fees given that comlpex patent cases tend to cost tens of millions of dollars. However, the announcement leaves us with many unanswered questions.
For instance, was there cash involved, or was it a straightforward cross-license? Is this just a truce, or does it represent a larger strategic alliance? Will the companies work together in asserting the patents against other companies? And is a similar deal in the works between Apple and Samsung which have similarly been engaged in litigation. A patent suit between Apple and Motorola was recently thrown out of court.
Apple first sued HTC in March 2010, alleging that several of HTC's smartphones infringed on the design of the iPhone. HTC later counter sued. Unlike Apple's battle with Samsung, which led to a $1 billion patent verdict earlier this year, the case against HTC has largely been fought before the International Trade Commission. Apple won a decision against HTC there in 2011, but HTC said it could easily work around the one patent it was said to have infringed.
Smartphone patent wars have been brewing for years, but they gained an all new intensity when Apple's late CEO Steve Jobs declared he would wage "thermonuclear war" on Google's Android OS. The company's town has shifted as of late, as current CEO Tim Cooks has described patent litigation as being "a pain in the ass," suggesting that Apple will start approaching the issue in a less emotional way.