Apple Announces New iPod touch: With No Rear-Facing Camera For $229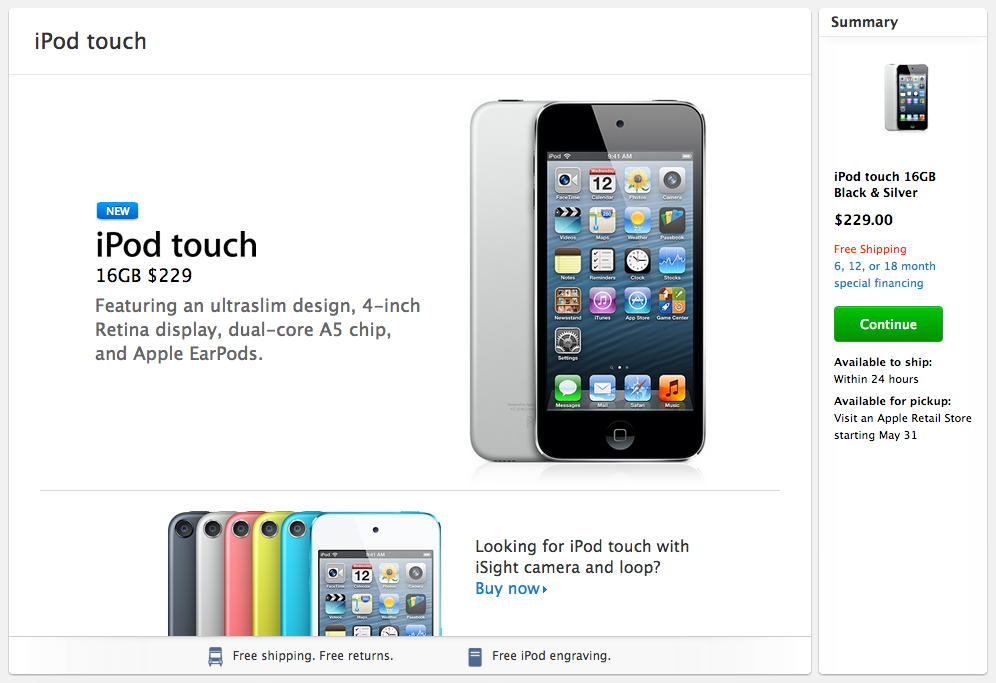 It seems like there is a new late night addition to the Apple store, a brand new iPod touch without a rear-facing camera, retina display, and only one color.
It is labeled as "NEW" on the website product page, which can be found here.
Coming with only a 16GB version currently it's a bit confusing why they would be rolling out a new product now with WWDC right around the corner. When the previous iPod touch was announced last year, it came out with many different colors and in only 32GB and 64GB flavors.
With the new release of this generation of the iPod touch (5th generation), the previous 4th generation iPod touch has been discontinued. This new iPod touch might be a hint of the new production run from Apple with cheaper internal components that we might see in the next iPhone.
Who knows? But what we can tell you right now, there's a new iPod touch (5th generation) being sold along with the colorful iPod touches.