Apple Approves DOS App For a Couple of Hours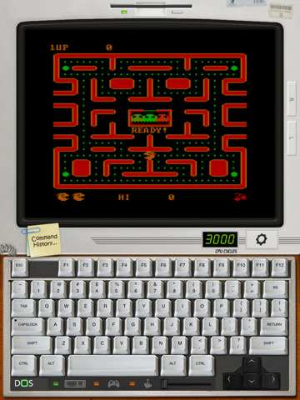 Early in the morning, Apple mysteriously approved the universal DOS app called iDOS, developed by Fast Intelligence. For less than a dollar, the iDOS app lets you run DOS and Legacy Windows applications on the iPhone, iPod Touch or iPad.
This app features a retro keyboard, floppy, and sticky notes with command history. The app also has the ability to support a mouse for the the legacy windows OS and certain games.
Following the apps release it was later removed from the Apple App store at approx. 6PM EST. Although it meets Apple Apps guidelines, it did not last long in the app store. Even though the app is gone off the app store, if you have a jail-broken iOS device, you can download this same emulator for free. It's called DOSPAD.