Apple Sells 7 Million iPads In First Quarter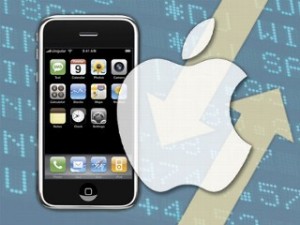 Only one day after announcing that Steve Jobs will be taking a leave of absence, Apple reported a record-breaking earnings report with revenue up to more than $26 billion in the first quarter.
During the first quarter of sales, Apple sold 7.3 million iPads, 16.2 million iPhones, 4.1 million Macs and 19 million iPods. Bringing the total number of iPads sold to around 15 million since its release less than a year ago.
Although the trend has been towards mobile devices lately, some analysts say that it hasn't been at the cost of the Mac line with sales up 23%. iPhone sales have also been up an astounding 86% over the same quarter last year. "We've got some exciting things in the pipeline for this year including iPhone 4 on Verizon which customers can't wait to get their hands on," Jobs said in a statement. Even his illness cannot keep him back from boasting Apple's record-breaking stats.
As predicted today, in relation to Steve Jobs' announcement yesterday, stocks opened down 5%, but was able to rebound in the hours following this press release.
To view the full press release click here.