Apple Shows Off A Sneak Peak Of Black Friday Sale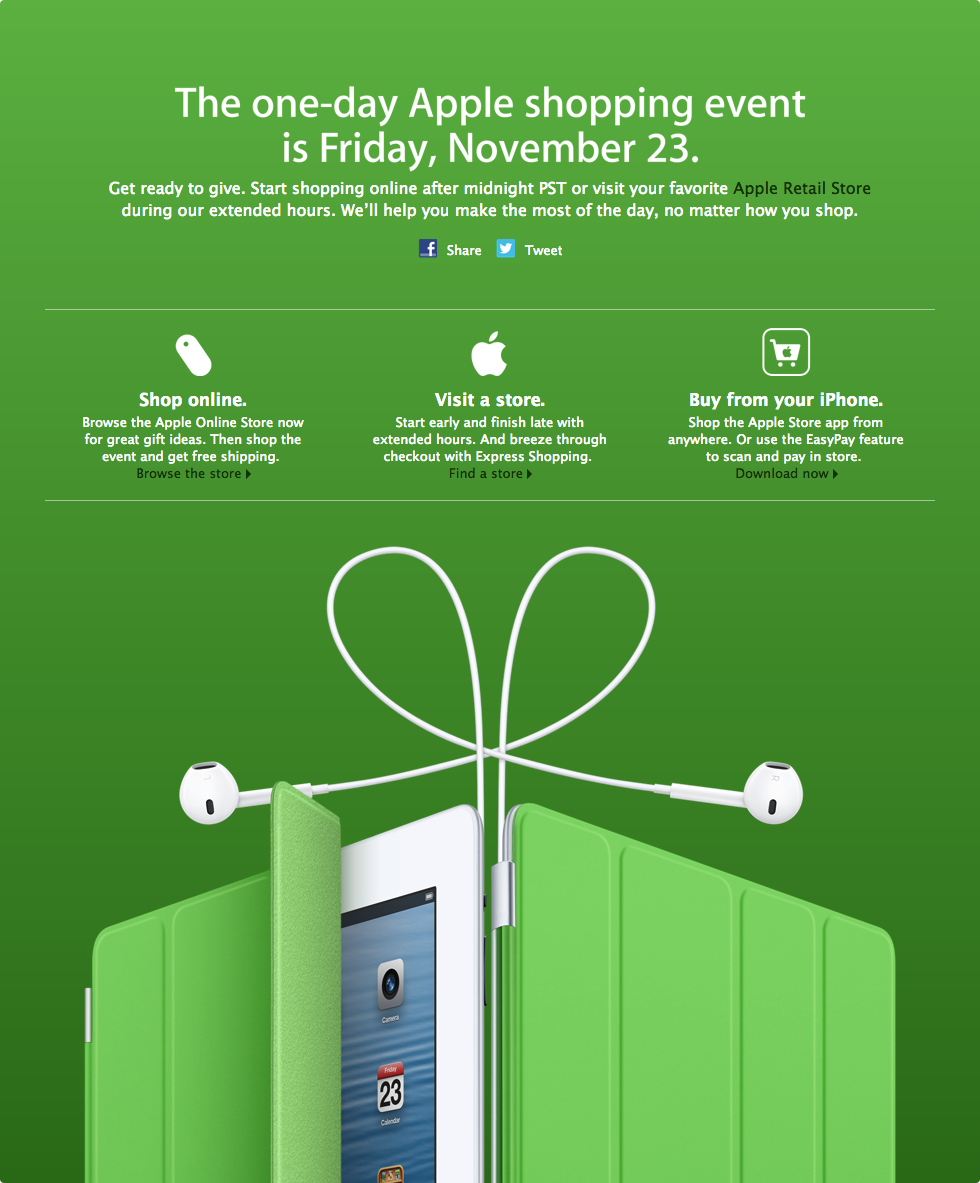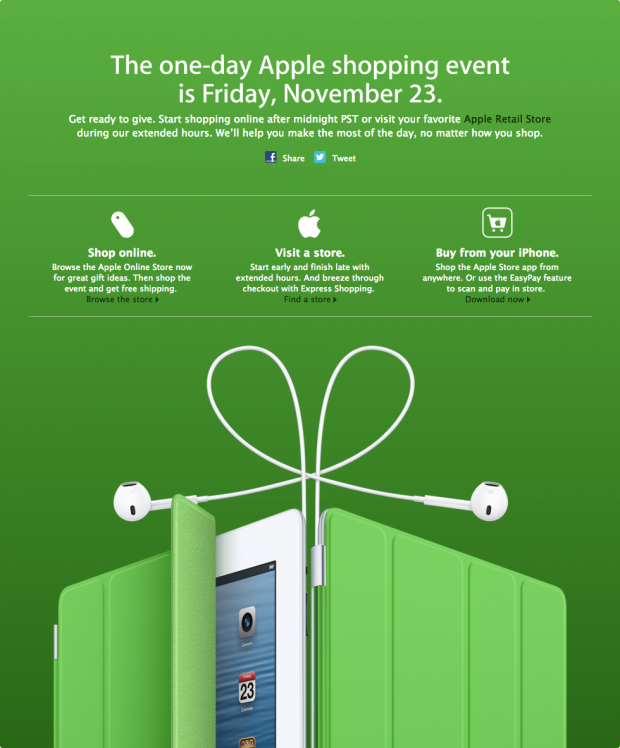 Everyone knows that Apple is expensive, I don't see them as that expensive due to the quality of product that I get from them. There are only certain times in the year that Apple discounts it's Apple products, the next one is coming up real soon for the holidays. Apple's Black Friday advertisements are up and we're all anxious to see what kind of discount we're going to be getting for the holidays.
Although discounts are rare from Apple, they can usually mean big savings for consumers who might be a little tight on cash this year. This one day discount event is most likely going to bring in big sales for Apple. Although their discounts are small, between 10% and 15% that can mean a lot when looking at the price of one Apple item.
The discounts will start to be available at midnight and run those 24-hours before everything goes full price. Of course you can also go to a retail store and fight the massive lines and risk the item you want being out of stock. I like to sit back at home with a nice cup of hot coco and do all my shopping from the comfort of my office chair, it beats the lines and you can never go wrong when ordering from Amazon.
Their advertisement is nicely clad in all lime-ish green for the holidays with two white iPads and their green Smart Covers adorning it. To top it all off, there's a nice bow made of the Apple Earpods. If you can't see it, take a step back and you'll find it looks exactly like a present ll wrapped up. So enjoy your holiday shopping at Apple with a discount.