Apple's 2012 Black Friday Deals Go Live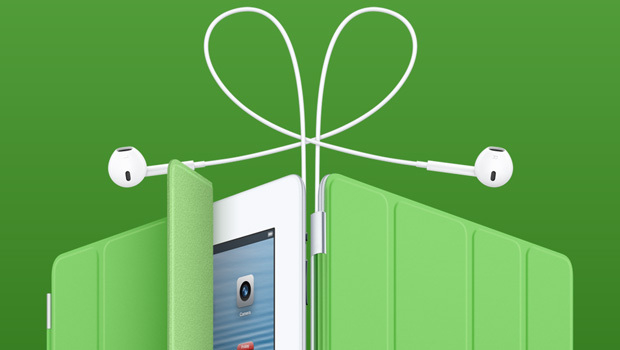 Apple's one day only Black Friday deals are now live in North America. Earlier this week, we noted that Apple put out their teaser for the 24-hour only Black Friday deals that promised huge savings for buying on this one day. Of course these deals are good for not only in-store but online savings as well that you can get instantly if you buy today.
A number of countries already have their Black Friday deals going including Australia, New Zealand, Germany, UK, and more around the world, each going up at midnight their time on Black Friday. If you're thinking these savings are going to be over the top huge, you're going to be wrong, the maximum savings you're going to see is around $100, which depending on the person could be a huge savings.
As we note the prices of Apple's products with the discounts, know that some of these products can be found even cheaper if you look at third-party retailers. Most of these better prices that you'll find online will actually be found at BestBuy, of all places, and Amazon.
To be noted, these prices we're seeing from Apple aren't revolutionary when it comes to looking at price savings. The prices you'll see from Apple are pretty inline with what we've seen from Apple in the past. Below is a list of Apple's price cuts on their website.
MacBook Pro with Retina Display – Starting at $1,598 (Savings of $101)
MacBook Pro – Starting at $1,098 (Savings of $101)
MacBook Air – Starting at $898 (Savings of $101)
iPad with Retina display – Starting at $458 (Savings of $41)
iPad 2 – Starting at $368 (Savings of $31)
iPod touch – Starting at $268 (Savings of $31)
iPod touch 4th generation – Starting at $178 (Savings of $21 )
iPod nano – Starting at $138 (Savings of $11)
Apple In-Ear Headphones with Remote and Mic – Starting at $68 (Savings of $11)
Apple EarPods with Remote and Mic – Starting at $22 (Savings of $7)
AirPort Express Base Station – Starting at $88 (Savings of $11)
AirPort Extreme Base Station – Starting at $158 (Savings of $21)
Time Capsule – Starting at $278 (Savings of $21)
Magic Mouse – Starting at $58 (Savings of $11)
Magic Trackpad – Starting at $58 (Savings of $11)
Apple Wireless Keyboard – Starting at $58 (Savings of $11)
iPad Smart Case – Starting at $34 (Savings of $15)
iPad Smart Cover (Polyurethane) – Starting at $28 (Savings of $11)
iPad Smart Cover (Leather) – Starting at $48 (Savings of $21)