Canon EF 50mm f/1.8 II Lens [REVIEW]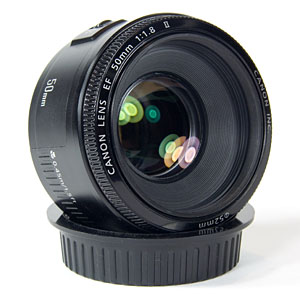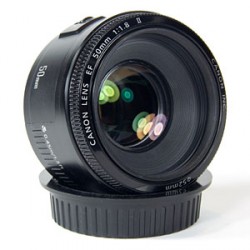 For anyone getting started in photography the Canon 50mm f/1.8 II lens is the ideal lens for beginners. It's a well priced lens for those who don't want to spend too much on a lens their frist time but still get an excellent quality lens.
Sample Shots: http://flic.kr/s/aHsjtofx9Q
Buy on Amazon: http://ou.gd/canon50
The build quality of this lens is alright, made from plastic it feels a little toy like in the hands, it has a nice wide aperture of f/1.8 to get as much light in as possible . There is both a manual and auto focus settings on this lens but some times the focus can be slow and very noisy.
This lens is ideal for beginners who are wanting a lens to play around with and not necessarily use it for quick motion shots where it needs to focus quickly.
Overall this lens performs quite well by taking nice sharp pictures that get the maximum amount of detail in.