Canon Speedlite 580EX II Review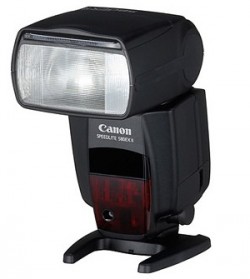 I have a nice treat for you all. I got my hands on the Canon Speedlite 580EX II from Canon. This is a massive external flash and is excellent for amateurs and professionals alike who need an external flash for composing their shots. This is a professional, top of the line flash that should be in everyone's camera bag. It has a range of shooting profiles for up close and far away.
This flash can be used on any of the Canon DSLR from the crop frame to full frame sensor, as long as it has a regular hot shoe.
I had a fun time with this flash and I know that if you're a profession or semi-professional photographer this is the flash to get.