Older Final Cut Pro Comes Back To Market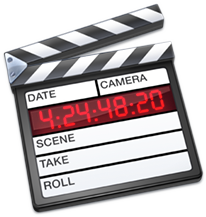 After a backlash of complaints about their new Final Cut Pro X software by many professional video editors, Apple has put their older Final Cut software (Final Cut Studio 7) back on the market.
Back when Apple announced Final Cut Pro X in June, they said that the release will be the biggest advance in Pro video editing since the original Final Cut Pro." Unfortunately that was wrong. Reviews said that Apple has changed direction to its video editing software to be more consumer friendly, leaving out the professional video editors. People were comparing the new version of Final Cut Pro X to iMovie.
Since the initial reviews, Apple has responded saying that updates would soon be available to make the newer version of Final Cut as good as the previous versions of Final Cut. Adobe and Avid used this chance and tried to steer editors away from Apple and into their software.
After many users requesting the previous versions of final cut, Apple has responded. As of right now, Apple has put their previous version of Final Cut back on the market. Users who want to have the previous versions of Final Cut will need to call Apple directly at 1-(800) MyApple (1-800-638-1159) and ask for the part number "MB642Z/A" (phone order only, not available in any Apple stores or Apple.com). The price will be $999 for standard customers, $899 for qualified educational customers, and will include Final Cut Pro 7, Motion 4, Soundtrack 3 Pro, DVD Studio 4, Color 1.5 and Compressor 3.5.
While this is a major price difference between Final Cut X, Final Cut X requires a $49 cost for each additional software. While most consumers will not need a more costly legacy Final Cut Software, professionals will either flock to the legacy software or fall into another video editing program.