Canon T4i Announced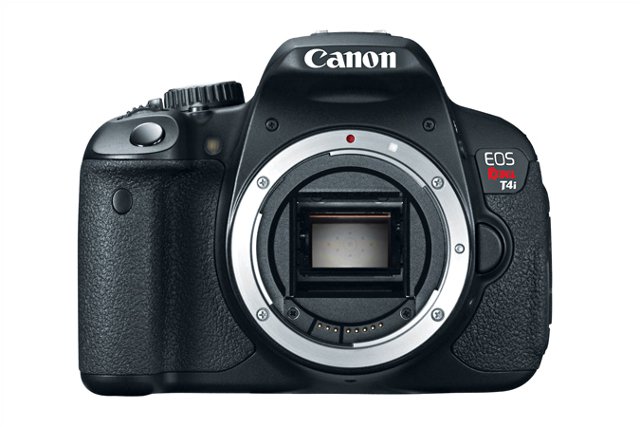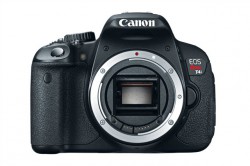 Recently, Canon announced that the next revision to the lower end DLSR model, the Canon T4i. Unlike the previous generation to the Ti line is that the T4i will have a bump in recording videos on the DLSR and some things that are not even in the more expensive DSLRs, but still remain the same dimensions as the T3i and just be 0.1 ounce heavier (though it will still be lighter than Canon's T2i).
Some of the new hardware features is that the new model will also incorporate a 3 inch capacitive touchscreen panel. For taking photos, the Canon T4i has a new improved image processor (DIGIC 5), a bump in the ISO sensitivity between 100-12800, can take 5 camera frames per second.  For videotographers, the new Canon T4i will have continuous autofocus in video mode, and on board stereo mic and jack. With the addition to auto focus for video recording, Canon also introduces a new line of lenses, the STM (stepping motor) lens; designed for shooting videos with the DSLR's Movie Servo Auto Focus Mode. The combination of the new auto-focusing sensor and the new STM lenses makes video recording on a T4i DSLR easy for almost anyone to use it.
The price for the Canon T4i with the standard 18-55mm kit lens will cost around 850 USD; though Canon is currently pushing their video package that includes the new 18-135mm STM lens which would cost around 1,200 USD. Just when you finally decided to drop down money for a T3i, a new model comes out in a month.