WWDC 2012 Recap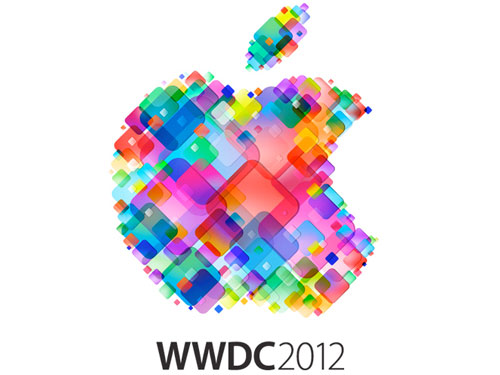 Apple kicks off their 23rd Wordwide Developer Conference with tons of people at the event, which includes people waiting in line since 4AM PST in the cold San Francisco street. The presentation starts with Siri welcoming attendees of WWDC, following with jokes like
"How many developers does it take to change a lightbulb? None, that's a hardware problem." and  "Hey, anyone been working with Ice Cream Sandwich or Jellybean? Who's making up these names, Ben and Jerry?" and finally "I love you guys, but it's hard for me to get emotional. Because my emotions haven't been coded yet".
Our Live WWDC Discussion Part: 1 http://www.youtube.com/watch?v=f3tWatCL49s&list=UUb6Yl_sxAAl7esjYk4nlHuA
Our Live WWDC Discussion Part: 2 http://www.youtube.com/watch?v=u_ElxnftK9w
Following Siri's introduction and joke,  Tim Cook came in and said that they sold out WWDC tickets in 1 hour 43 minutes. Tim Cook said "We have a great week planned, over 100 sessions and over 100 hands-on labs… you can get just about any question you might have answered. We have over 1k Apple engineers here — we closed Apple for the week." Tim Cook then goes on talking about the amounts of accounts with credit cards and one-click, saying that there is 400 million accounts that have it. He then goes on saying that there is 650 thousand iOS apps and 225 thousand apps made specifically made for the iPad. They then talk that Apple's App Store has 30 billion apps counted downloaded and over 5 billion has been paid to developers. He then goes on saying that 32 countries have Apple's App Store. Tim Cook then goes on showing a video that shows how Apple has changed the lives of people, showing a blind person using the iPhone to help him get around, then a classroom of kids in Mumbai using the iPad to teach anatomy to the children(then talking about to the developer about the company growing form a stock imaging company to a full interactive service), then talks about airbnb.
Tim Cook said that new hardware (4 MacBook Air and 2 MacBook Pro) and OS X will be announced. Tim Cook passes the mic to the Phil Schiller.
Phil Schiller first talks about a new MacBook Air, saying that they the Air will get Ivy Bridge processors (up to 2GHz dual-core i7), up to 8GB of 1600MHz memory, 60% faster graphics,  512GB of flash storage with 500MBps read speed, USB 3 support, and 720P Facetime Camera. They said that the MacBook will be $999 and $1099 on the 11-inch and $1199 and $1499 for the 13-inch. Shipping today.
Following the MacBook air, Phil Schiller talks about the MacBook Pro they MacBook Pro will have a 2.7GHz quad-core i7's with a turbo boost to 3.7GHz, 8GB of 1600MHz memory, Kepler GeForce GT 650M, up to 1GB of memory, still have an optical drive, and USB 3.0. The MacBook pro will cost $1199 to $1499 for the 13 in Macbook, and $1799 to $2199 for the 15 inch. They said that the MacBook Pro will still have 7- hours battery life. Shipping today.
Phil then moves on talking the next generation of Macbook Pro sating that it will have a killer new display (Retna Display, 2880 x 1800 for the 15.4 in display, 220 ppi and 5,184,000 pixels) and radically thin (just 2 times the hight of a USB prot, 0.71-inches thin) (thinner than Phil's finger); wrighting 4.46 pounds Phil said
"To use it is absolutely stunning." "That four times the number of pixels than the previous generation of MacBook Pro display."
Phil said that a new Mabcook line will have the highest-resolution notebook display and it will have highest-resolution notebook display. Phil also said that many software like Apple's Final Cut pro, AutoDesk's Autocad and (strangely weird for Apple) Diablo 3 will be updated to support the new resolution. The specs of the new MacBook line will have up to 2.7GHz quad-core Core i7s, up to 16GB of RAM, Up to 2.7GHz quad-core Core i7s, up to 16GB of RAM, Kepler GT 650M graphics, 768GB of internal flash storage, Retna display, 7 hours of battery, backlit keyboard, glass trackpad, 802.11n WiFi, Bluetooth 4.0, FaceTime HD, dual mics, stereo speakers, SD card slot, HDMI port, and a USB 3.0 port. One thing to note is that the MagSafe adapter is updated and made thinner. He then said that they promise RAID support on Thunderbolt and saying that there are FireWire 800 and Gigabit Ethernet Thunderbolt adapters. The video then talks about the new heat dispersion technology to help the device keeping it cool, with an asymmetric fan to keep the new MacBook cool. The base model of the new line of MacBook will start at $2199 (2.3GHz quad-core chip, 8GB of RAM and 256GB of flash storage) and shipping TODAY!!!
Following new MacBook, Craig comes in talking about the new OSX Mountain Lion, saying "Lion makes it more natural than ever to work with the other new devices in our lives." After talking about the stats, he talks about the new messages app, allowing Documents in the Cloud and Documents based apps are coming and a SDK is available to developers. Craig then said that they launched the new Reminders app and saying that it will be iCloud based and be able to use gestures to get  through reminders. One of the things Craig talks about is the Messages app, allowing to read and respond to messages from the iPhone on the Mac.  After demoing the Messages app and pages app (shown in the press event last year), they move on dictation on a mac, allowing to work with third-party applications. After showing the new dictation, Craig talks about the new Safari, including a unified search field, syncing of tabs and bookmarks with iCloud (Chrome did it), and a visual view of all of the opened tabs, allowing to swipe between your tabs and, pinch to go into the tab. One thing that the new Safari has (that would be useful, or annoying) is that you can whistle to tweet with Safari. Craig also said that the Mountain lion will have a tweetsheet to show that tweets on the side and allow dictation to tweet. Following to safari and tweetsheet, Craig announces Power Nap to Mountain Lion which will not spin up the second gen MacBook line and up. Other things include AirPlay Mirroring, allowing to mirror the Macbook screen onto the Apple TV and GameCenter (his nick: Hair Force One) to Mountain Lion. One of the games they show is Racer OS X showing the game with Craig (with Craig losing). One Major thing outside the US, China will get lots of new things which includes new input methods, new dictionaries, eight new fonts, support for Baidu (Chinese FaceBook) and other Chinese social networks like Youku, QQ, and Tudou. Mountain Lion will cost $19.99 to update and will update all your Macs and if you buy a Mac today, you will get the update free.
Following the new Mountain Lion, Scott Forstall comes in to talk about iOS 6, after talking about the Android and iOS base, notifications sent; Scott announces iOS 6. With more than 200 new features, one thing is that Siri will get new updates, with Scott demoing asking about Buster Posey of  Giants Baseball's battering average, SF 49ers first game of the season, finding a good place for dinner (partnering with Yelp), knowing about the movies at the Metreon and trailers (is that place dead, when I looked, there was only restaurants and a movie theater; there is nothing Sony related since its opening). Other things include that the Siri can launch app via voice, hands free dialing (with companies like  BMW, GM, Mercedes, Land Rover, Jaguar, Audi, Toyota, Chrysler and Honda) integrating a button on the steering wheel to hands free dial,  Scott said that the Siri will be back September 9th, 2012 at 1:15pm with updated features. Scott says that more countries and languages will be supported, including Spanish, Italian, French, German, Korean and Mandarin for Taiwan, Cantonese for Hong Kong, and both Mandarin and Cantonese for mainland China. Also the new iPads will get the new Siri.
After talking about Siri, Scott moves on to talking about Facebook saying that there will be new integration, for iOS and Macs which includes posting pictures from Photos, sites from Safari, locations from Map, contact syncing, and integrating Facebook with the App Store. Scott also said that the iOS 6 will also include new control for an incoming call, call me later, and smart reminders, Do Not Disturb (which allows all push notifications to be muted and the screen would not light up). Other new or updated things include FaceTime over cellular networks, iOS6 could syncing, integration with caller-id and Apple ID, Offline Reading List, full-screen support when going landscape, photo sharing with VIPs, and updates to messaging system. One new thing is PassBook, that takes all the tickets, passes and story loyalty cards and combine them together; and with connection with get-location to show passes, tickets and information of things nearby. After talking about the passes system, they talk about the enhancements to the autistic community with Guided Access.
The main thing is that the new maps, saying that there is a new mapping system from the ground up and integrating things like local search, Yelp, and traffic service on the Maps with turn by turn navigation (with anonymous, realtime information), turn by turn navigation (and integrated with Siri) (with the "Are we there yet" comment), and a 3D flyover of cities. They said that the maps are vector based and smooth to work with. They demoed the 3D maps and the navigation service that the Map app have (with Siri talking).
Some of the other things include Game Center Achievements, Made for iPhone hearing aids, personal signature, Lost Mode for iOS6, and many new things for the Chinese markets. They said the new beta iOS6 will be available to devs today and to the GS and greater iPhones, 2nd generation iPads and newer, and the 4th generation iPod touch.
Tim Cook concludes saying that
"To do the very best work of their lives. To great great products that empower people to do great things. To make a difference in so many lives around the world. The products we make, combined with the apps you make, can fundamentally change the world."
and leaves the stage.