Carogram - An iPad Instgram App - Review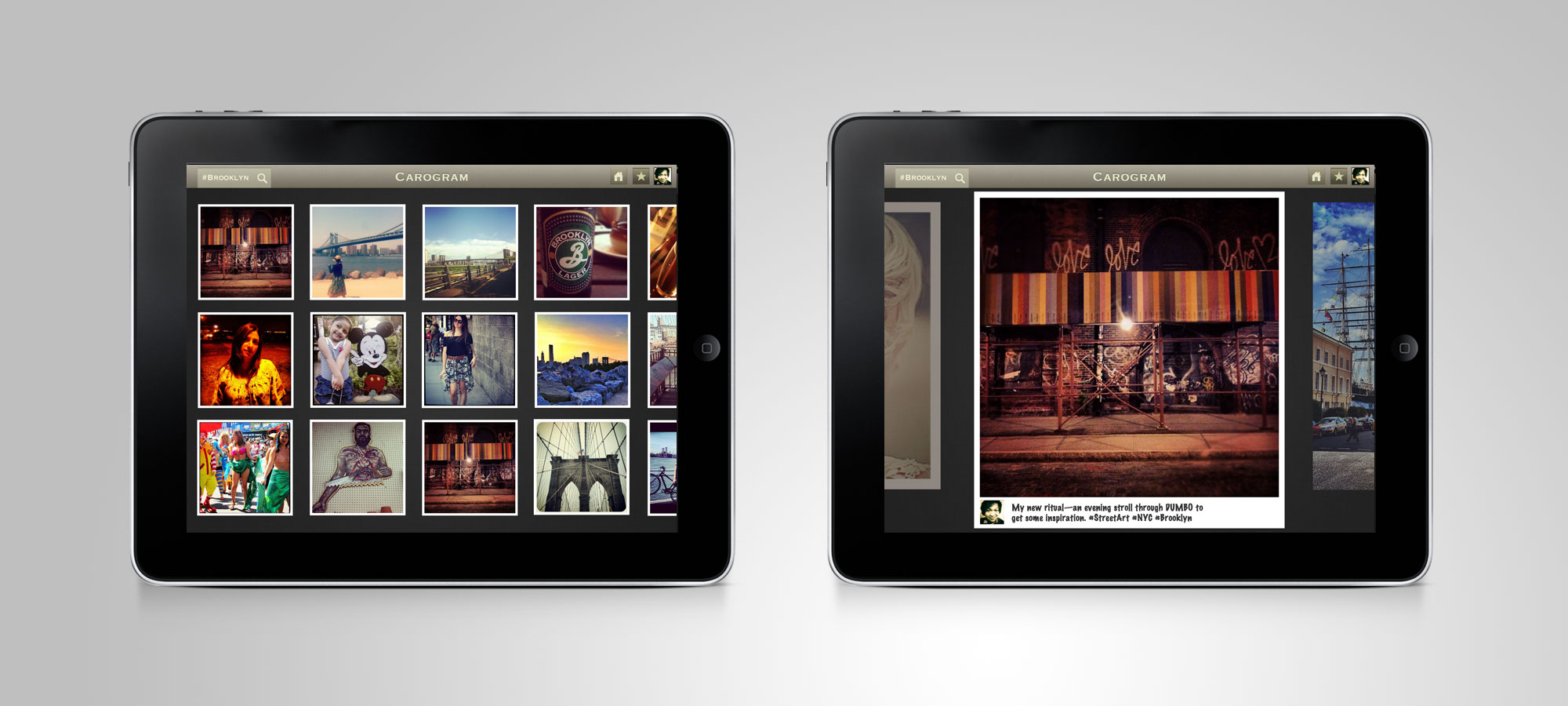 Instagram has long been a great application on the iPhone, very popular and highly used. One troubling thing, there is no iPad version. Instagram users with iPads have long been begging for an iPad app to be able to view photos, while there is no official application for the iPad, a friend of LogicLounge created an iPad application that is pretty slick, called Carogram.
Carogram is a great viewing application for Instagram photos that allows you to like and view photos from those you follow and those that are popular. The layout is very simple and intutive with a card like layout in a grid that allows you to tap on an image and view.
The app is fully loaded with gesture controls to easily swipe between photos, view comments, and likes. This is certainly a very powerful iPad app that I have enjoyed using and playing with.
You can pick it up from the iOS App Store and check out this app for yourself.