CellHelmet for iPhone 5 and Screen Protector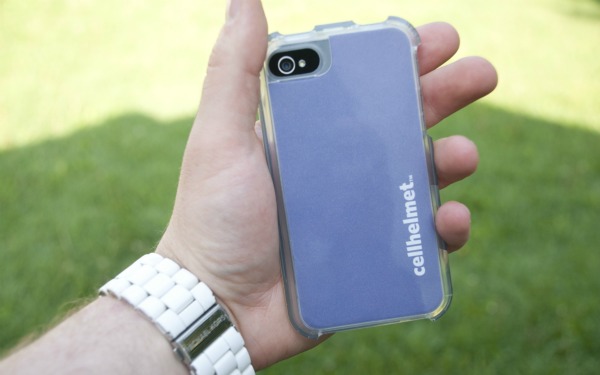 We discussed CellHelmet before; heck we had a Google + Hangout with Mike Kane, CEO of CellHelmet, a couple of months ago. Well, they are back with new products and a new lineup.
To reference previous articles, CellHelmet is a company that produces an iPhone case with insurance built-in. If the phone breaks with the case on, they will fix or replace it for $50.
Over at CES 2013, CellHelmet unveiled their updated iPhone 4 and iPhone 5 cases. With the new iPhone 4 cases, the back plate is eliminated, and will be in eight different colors including pink, purple, blue, green, red, orange, clear and tinted smoke. With the iPhone 5 cases, CellHelmet is in the process of sampling the designs and will come in the same eight colors. The new iPhone 5 case will be coming out in the coming weeks.
In addition to their cases, CellHelmet also unveiled their new screen protector line of products. Similar to the CellHelmet case, the company will repair or replace the screen if you scratch the iPhone with the CellHelmet screen protector on.
As of right now, the company is looking for distributors and retailers for their products. Expect their cases to come into retail stores in the coming months.