CES 2012 Opening Day with QualComm and Intel Announcements [VIDEO]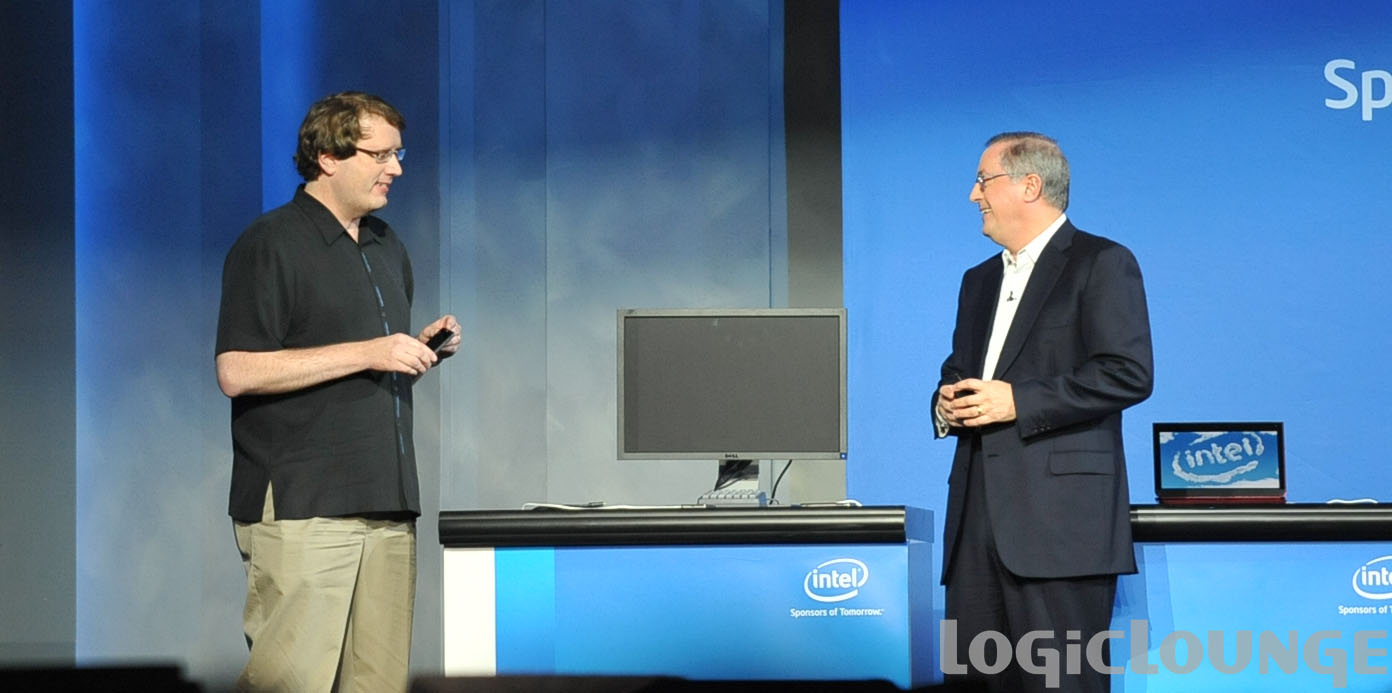 The first day of CES has just wrapped up, which means it's time for a recap of today's largest keynotes.
The first day began like years past with the State of the CE Industry Address keynote presented by the president of CEA, Gary Shapiro. He begins talking about how technology is creating jobs, fueling economic growth, and innovating. 2012 is going to be a year to solve major problems. One major problem he emphasizes is SOPA. He plugs declareinnovation.com, a website dedicated to stopping SOPA and encouraging innovation. Speaking of innovation, Qualcomm was invited on stage to talk about mobile technologies for improved gaming and performance across devices that use their CPUs. Stephen Elop, CEO of Nokia joins Qualcomm on stage, and proceeds to talk about the brand new Nokia N900. They segue into their demo talking about how the new Snapdragon S4 will power your TV, notebooks, ultra portables, and their new e-reader. Windows 8 is shown running on a tablet, Lenovo demos a smart TV with voice control, and Sesame Street showed off a tablet designed for kids. All these devices will be powered by the new Snap Dragon S4, and based on what we've seen, it looks very promising. New medical, car, and oil innovation will also be possible with upcoming Qualcomm technologies.
Around 4:30 PST Intel began their CES 2012 keynote. Gary Shapiro kicked off the event by welcoming Paul Otellini, CEO of Intel to the stage and congratulating him on his success over the past few years. Paul begins by talking about how he wants to focus on better user experience by making intel technology engaging, consistent, aware, and secure. Since Intel is built on the foundation of Moore's Law, they've announced the next step from Ivy Bridge's 22nm manufacturing process is 14nm chips. Lenovo was welcomed on stage to demo their new Intel Atom powered smartphone, the Lenovo K800. Intel also announced an Atom powered phone that features a 4.5 inch 720p display, 8MP camera (15fps burst) w/ 1080p video capture, McAfee security, and 3D gaming capabilities. Next Chris Aubrey from Adidas took the stage to demo a fully interactive shopping experience that will be rolled out in retail Adidas locations. The new system will allow customers to take a close look at a variety of shoes and request a pair for purchase wirelessly. Paul returns to the stage to show off a new Intel reference design tablet and segues into the 2012 lineup of ultrabooks!
Jeff Clarke was welcomed to show off a rather nice offering from Dell featuring a beautiful aluminum lid and carbon fiber base. Intel also demoed their laptop/tablet hybrid running Call of Duty Modern Warfare 3, Fruit Ninja, Thunderbolt file transfer, a media store from Intel called MGO, and quick online payments with NFC technology. Will.i.am practically closed the show debuting "The Ultrabook Experience," a project where he'll be travelling to 12 cities in 12 countries and producing one song for each. He's not the best speaker, but he definitely left Otellini out of words after his ghetto blaster outro.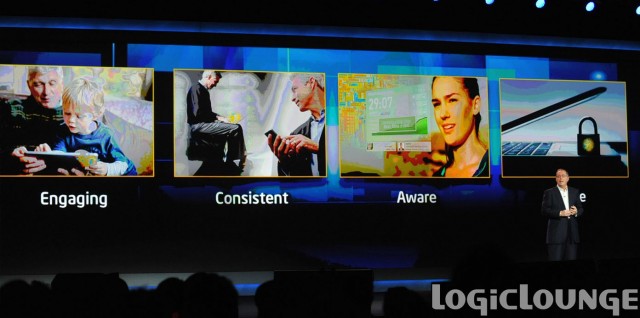 Be sure to check back tomorrow for some more CES 2012 coverage.