Chrome App Launcher Released for Windows Users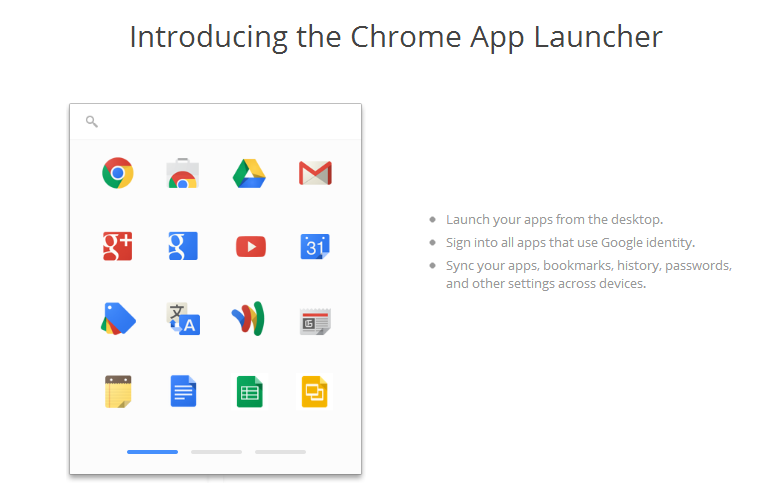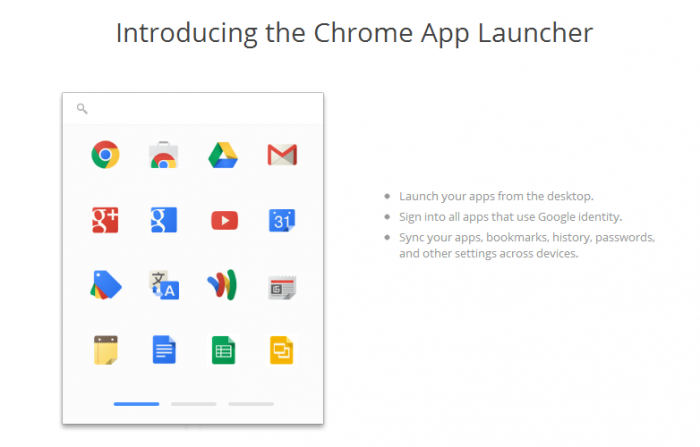 Chrome users now have the ability to launch their installed apps without launching the browser first.
After months of teases (and a developer preview in February), Google has quietly introduced a finished and stable build of its Chrome App Launcher for Windows. The Chrome App Launcher, which is ported over from a feature in Chrome OS, allows you to launch any of the Chrome app you installed onto the machine, directly on your taskbar, without even launching the Chrome browser.
Though most of the apps you may have right now are just a bunch of links loaded onto your browser, making the program almost completely useless, the introduction of packaged apps and desktop notifications will slowly make the program more useful. As more apps takes more advantage of the packaged apps, which are apps that are written in standard HTML, JavaScript, and CSS, the apps will be capable of becoming a self contained software with the ability to work offline and interface with hardware or network devices. Currently there are around fifty packaged apps in the Chrome App Store.
As of right now, the launcher is hard to find if you don't have the link. Doing a search in Google and the Chrome App Store shows up noting currently. We are not sure why Google released the launcher and did not make any announcement about this as of right now; but we suspect that Google will make some formal announcement soon.
As of right now, Google has only completed a Windows build of the launcher. They are still in the processes of porting the launcher over to Mac OS X and Linux. Currently, Google has created a launcher for Chromium on Mac, but it is not ready for prime time yet Linux will have to wait longer as there is no real development of the launcher yet.