CityVille Becomes Bigger Than FarmVille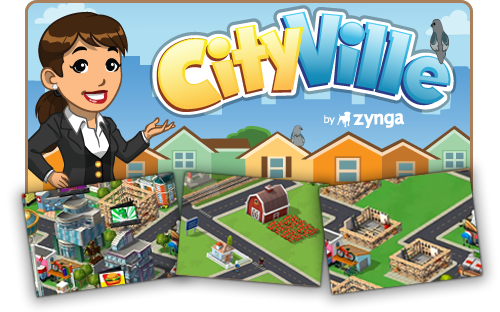 CityVille becomes bigger than FarmVille, the popular Facebook game developer Zynga, who developed FarmVille has come back with another huge hit. In less than a month of its release, Zynga's latest game, CityVille has become the most popular application in Facebook. Shooting quickly up the charts, CityVille overtook FarmVille as the number one application.
According to application tracking site, AppData, CityVille now has around 16.8 million daily active users, compared to FarmVille's 16.4 million. FarmVille is also trailing behind with monthly active users, Farmvile trailing behind CityVille 56.8 million to 61.7 million.
Looking at the top five applications, Zynga holds four of the top five spots in applications, with Zynga's FrontierVille and HoldEm Poker taking up the 4th and 5th spot on the list. Over looking the users that all four of those games bring in, that amounts to just over 184 million active users. The only application left in the top five list is Phrases, which at one point almost took the number one spot. Unfortunately, with both CityVille and FarmVille taking the top spots that won't be happening anytime soon.