Griffin FlexGrip Action [Review]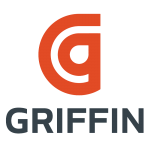 No doubt you are looking at your new iPod touch 4G and admiring how shiny and clean it looks. Too bad it won't stay like that if you don't have the proper case to protect it. I have been fortunate enough to get the Griffin FlexGrip Action for free on review from Griffin Technology.
Griffin makes some amazing cases, not only for the iPod touch but for any i-device. I've owned many cases from both my iPod touch and iPhone, though nothing has ever been as good as the FlexGrip Action. This simple case provides the maximum protection from dust, dirt, and debris.
What makes this case unique is the twin wedge design, so that when you are holding the iPod touch horizontally you have something proper to hold onto, kind of like a game controller. I've always been impressed with Griffin's cases and their designers certainly know what they are doing. Perfect for the gamer or anyone for that matter, when you hold onto the FlexGrip Action you really feel like you are gripping onto something that won't slip out of your hands.
The construction of the case is a tough silicone design that is meant to protect the case. One amazing feature that I have found to be a good addition is the optional wrist band that comes with the FlexGrip Action. For someone who doesn't always wear pants with pockets is it perfect to just slip onto the wrist and go out.
Summing up, the tough silicone design is a plus with the twin wedge design. Although, the full bodied design covers up the light sensor and if you have auto brightness turned on, the iPod touch will always think you are in a dark room. Although I love the design of this case it adds a quite a bit of bulk to the unit but the trade off for protection and look of the case makes up for the slim design short coming.
Pros:
Form-fitting silicone protects well.
Twin wedges provide a comfortable feel and solid grip.
Connection areas for are not covered up by the case.
Handstrap provides extra protection against the unit falling from the hands.
Cons:
Handstrap could snap off if pulled too hard.
The case covers the light sensor making auto brightness think it is in a dark room
Just a wee bit pricey at $29.99.
No screen protection.
Disclaimer: I received this unit for free from Griffin but I am giving my honest opinion. Find more here: http://bit.ly/griffinreview