Cloud Access From Amazon Web Services Free!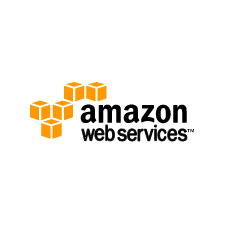 Starting November 1, new Amazon Web Services users will be able to try out Amazon's cloud web service for free!
Amazon just revealed a free usage program for its Amazon Web Services. During Amazon's third quarter announcements they made this small footnote that new users will be able to use the cloud servers for one year with no charge.
We know your all thinking that it might be some dinky plan but according to the announcement it is going to be full featured:
750 hours of Amazon EC2 Linux Micro Instance usage (613 MB of memory and 32-bit and 64-bit platform support) – enough hours to run continuously each month
750 hours of an Elastic Load Balancer plus 15 GB data processing
10 GB of Amazon Elastic Block Storage, plus 1 million I/Os, 1 GB of snapshot storage, 10,000 snapshot Get Requests and 1,000 snapshot Put Requests
5 GB of Amazon S3 storage, 20,000 Get Requests, and 2,000 Put Requests
30 GB per of internet data transfer (15 GB of data transfer "in" and 15 GB of data transfer "out" across all services except Amazon CloudFront)
25 Amazon SimpleDB Machine Hours and 1 GB of Storage
100,000 Requests of Amazon Simple Queue Service
100,000 Requests, 100,000 HTTP notifications and 1,000 email notifications for Amazon Simple Notification Service
Amazon Web Services has a deep impact with their web services providing service to many social media applications like Tumblr and they also support many software companies like AutoDesk.
America's largest online retailer has been sticking their foot in the water for awhile with their Amazon Web Services and this only signals that Amazon has deeper interests with their web services platform. Free Amazon Web Services could also be the starting point of many great start-ups by giving them access to a powerful web service to boost their prescient online.